CoLab is an experiment that aims to find out what happens when you pair research scientists with Year 9-12 school art students, with the goal of inspiring new artworks that communicate scientific concepts and ideas. The students work directly with the scientists, including visiting their labs or field sites, and then create an artwork inspired by the scientific research. The artworks are then exhibited at the Tasmanian Museum and Art Gallery during Beaker Street Festival.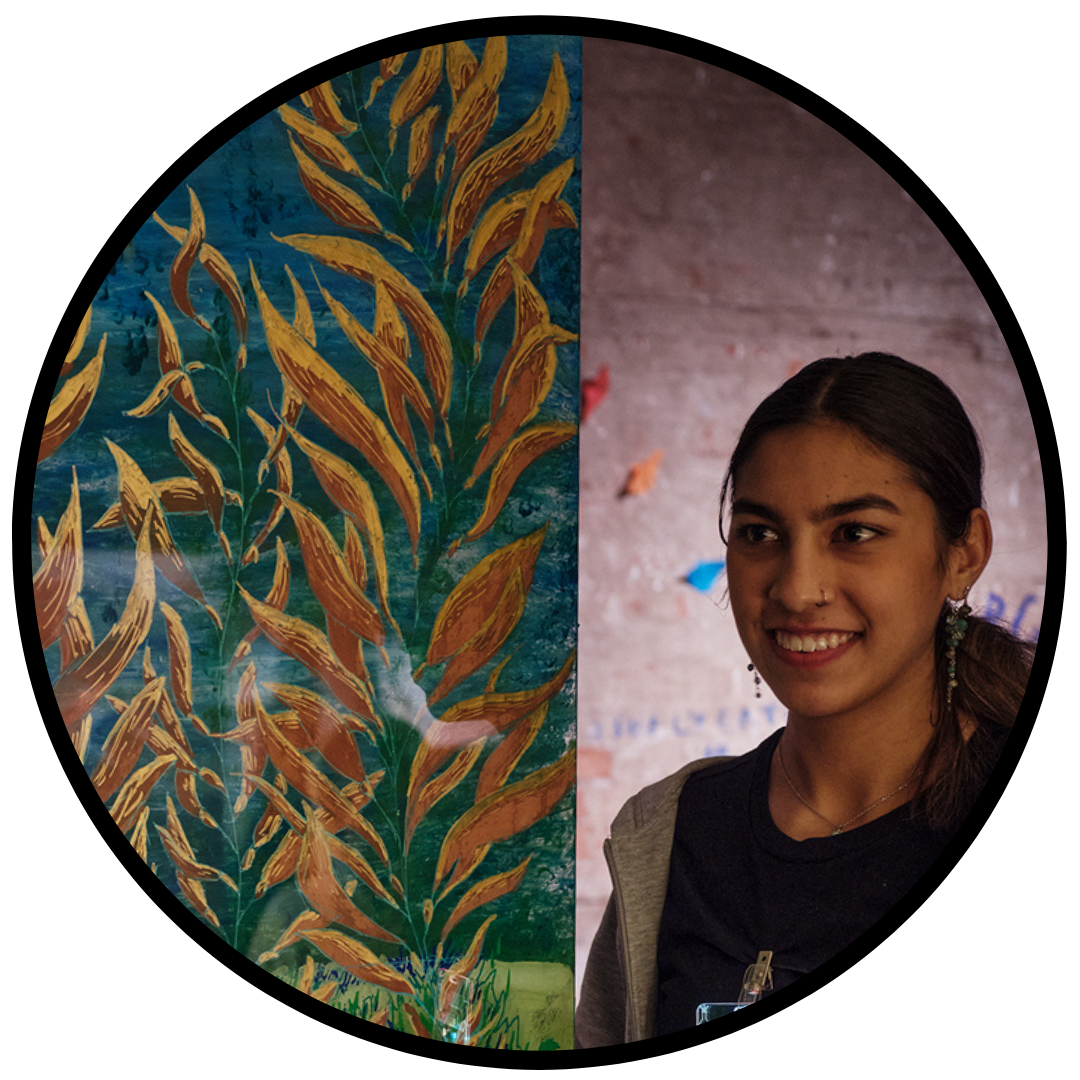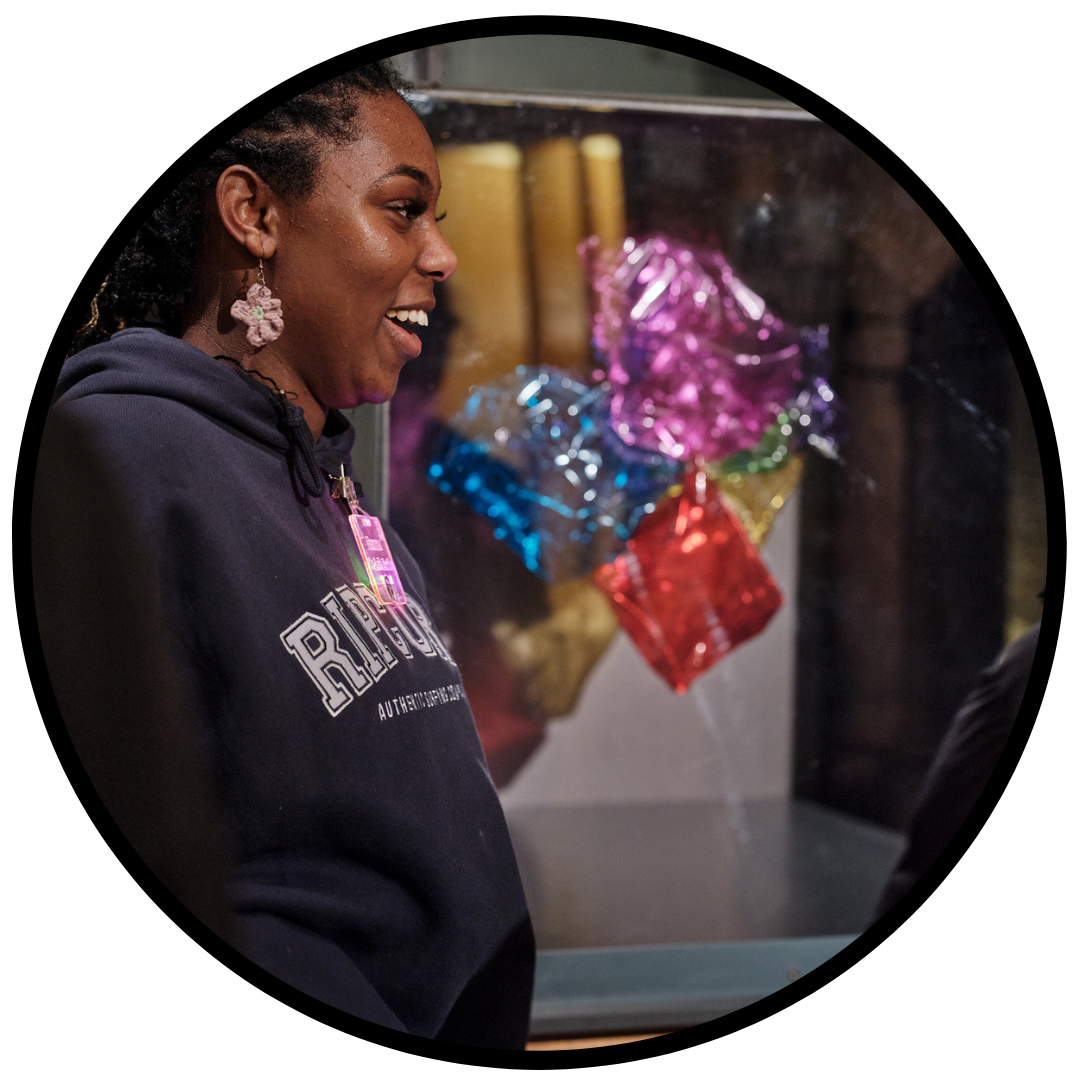 We have a few goals with CoLab, namely, to:
Give art students real insight into what scientists do

Present science to a diverse public audience in a way that's innovative, engaging, and inclusive 

Give young artists opportunities for discovery, inspiration, creative challenges, and exposure to new audiences

Give scientists opportunities to hone their communication skills and find new ways to present their research to the public
We're also trying to help bridge the perceived gap between artists and scientists. We think artists and scientists have a lot more in common than many people expect — traits like creativity, innovativeness, and a willingness to experiment and take risks. 
Beaker Street invites expressions of interest from science PhD candidates and early-career researchers. We aim to choose scientific participants that represent a diversity of fields and backgrounds, and we ensure that all participants uphold our code of conduct for working with young people, and obtain a Working With Vulnerable People card (we'll pay for it).

Beaker Street invites expressions of interest from art students in Year 9-12. We aim to choose artistic participants from a variety of schools, giving priority to those who might benefit most from the opportunity. 

Beaker Street pairs one or two students with each scientist, and facilitates initial introductions and communications between the scientist-student pairs. The participants then independently find time to work together, including visiting labs or field sites when possible, to gain an in-depth understanding of the research and scientific process. 

The art students develop and create their work, within the general framework provided by Beaker Street and the Tasmanian Museum and Art Gallery. Aside from specific space and time limitations, the scope is fairly broad. Our main aim is to facilitate creativity. Participating students can access a small budget provided by Beaker Street for materials and transportation costs, if needed.

Finally, the works are exhibited at the Tasmanian Museum and Art Gallery in Hobart, as part of Beaker Street Festival. The participating students and scientists will be invited along to chat with the public about the work and the science that inspired it.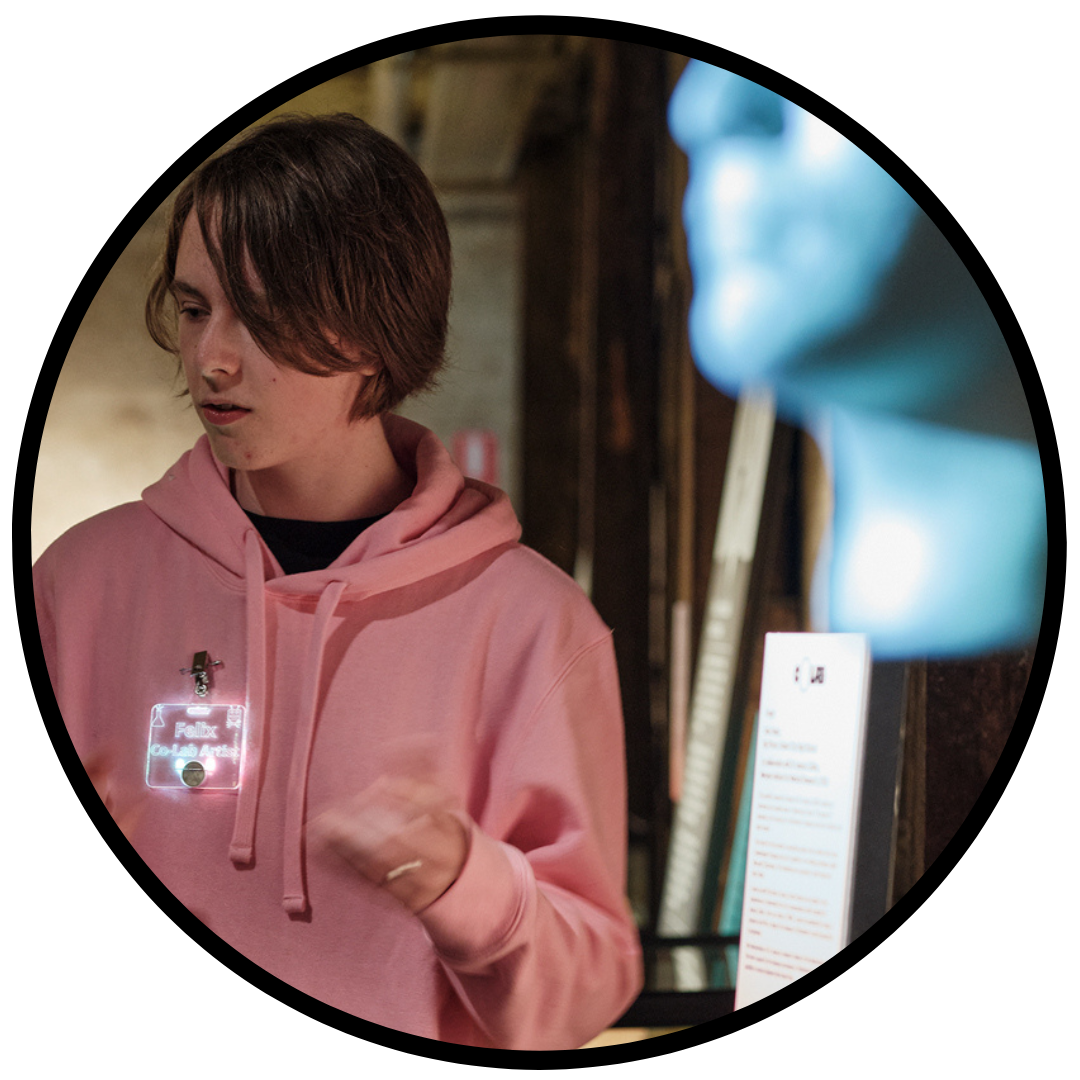 Check out the story of 2023 CoLab project team Isobel and Miley (Taroona High School), Dr Beth Strain (IMAS University of Tasmania), and Artist Mentor Lucy Bleach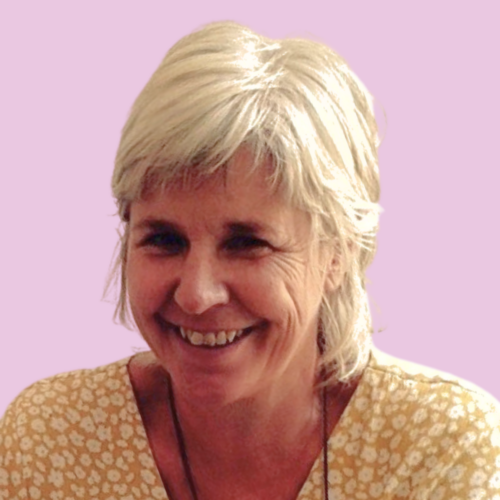 For over two decades Jen Sharman has facilitated community development projects that have a focus on social justice, equity and access. These projects have taken her across Australia, working with First Nations textile designers, artists with different abilities and a diverse range of community-based creatives and festival teams. Jen is passionate about facilitating connections that enable more equitable access to resources and knowledge. She has also been known to make the occasional foray into stand-up comedy.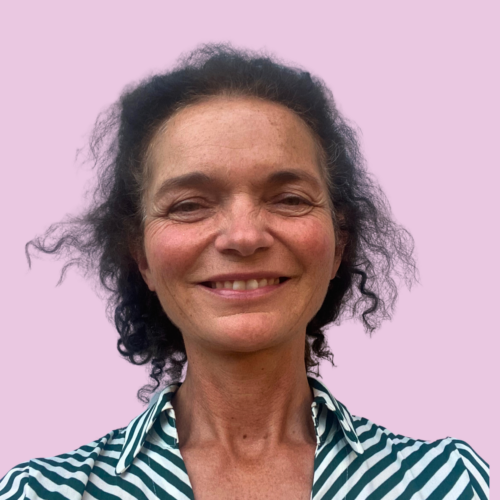 Lucy Bleach is an independent practitioner and mentor based in nipaluna/Hobart.
Her art practice focuses on humanity's enduring relationships to volatile environments by engaging with communities that directly experience such interactions and scientists who monitor the earth's unpredictable movement. She generates artworks where processes are informed by geological force and which anticipate their own ensuing instability and transformation. She uses her practice to initiate contingent situations, investigate transitions of matter, slow the process of material collapse and invest in intricate acts of repair.
Lucy continues to develop a practice across curated exhibitions, festival commissions, community collaborations, curatorial projects, published writing and lecture presentations. She has produced solo commissioned and collaborative works, exhibited nationally and internationally, and undertaken research projects in geologically unstable regions in Italy, Japan, Hawaii and Vanuatu.
Her professional practice includes academic positions in tertiary teaching and research, creative direction and project management in festival contexts, and independent mentoring of emerging and early career artists. She has held voluntary positions within local arts organisation programming committees, and engaged as a peer assessor for local and national organisations and funding bodies.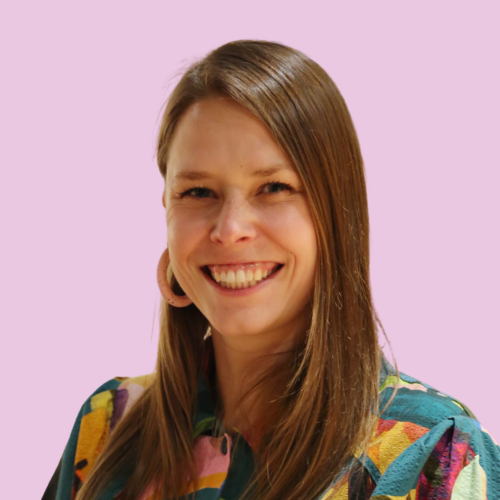 Veronica has worked at the Tasmanian Museum and Art Gallery, in the Public Programs and Learning team, since 2020. In her role as Program Delivery Officer, she has developed and delivered programs that make art making experiences accessible for the general public and school groups, from children in their earliest years through to adults in their senior years. The aim of these programs are to help people to view, interpret and respond to artworks through fun and engaging activities that invoke imagination and encourage collaboration. This is the second year that Veronica has worked with Beaker Street to help deliver workshops and install the Co-Lab exhibition at TMAG.
THIS PROJECT IS SUPPORTED BY: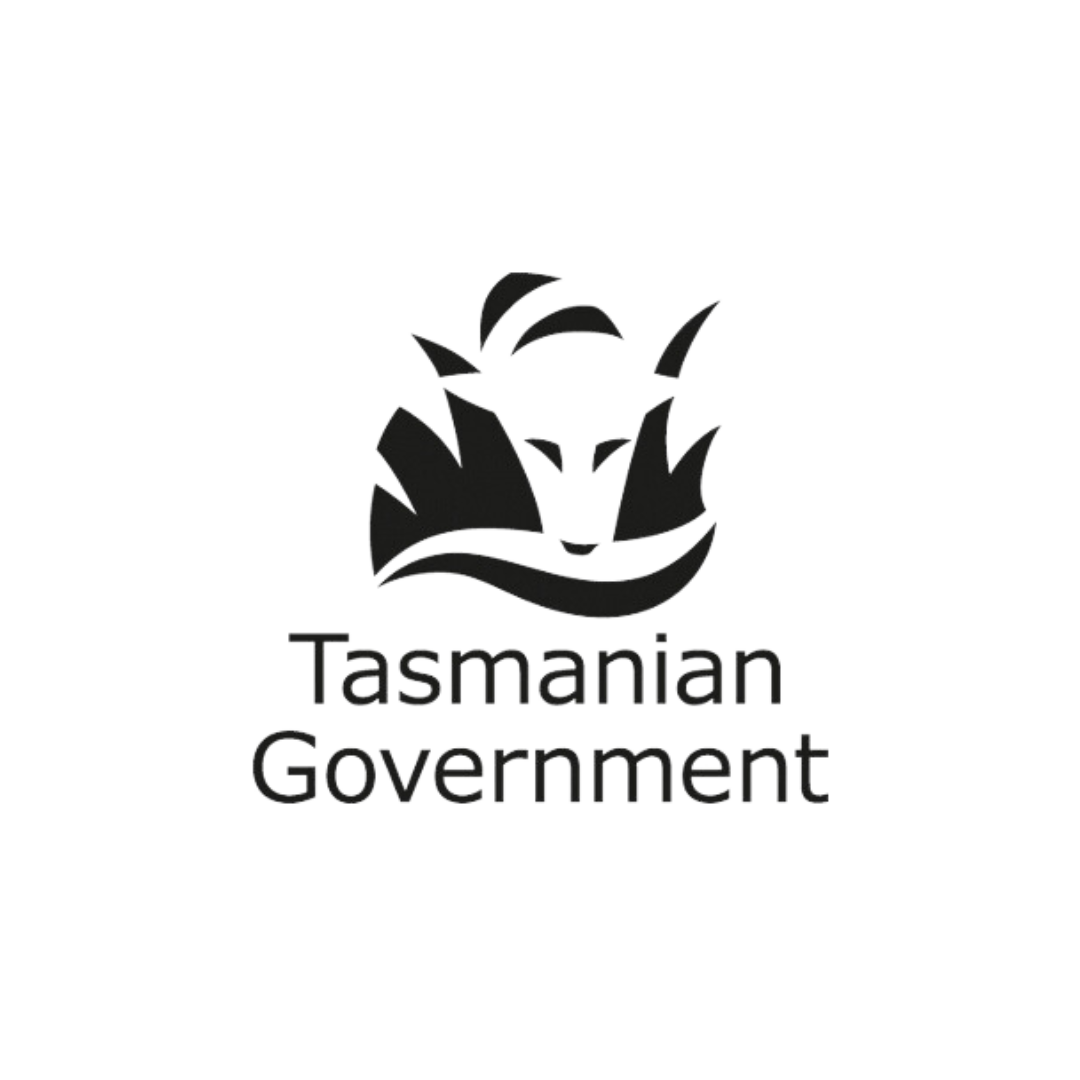 THIS PROJECT IS PRESENTED BY: