Felix Parker, Big Picture, Hobart City High School
In collaboration with Dr Jessica Collins, Wicking Dementia Research and Education Centre, UTAS
Artist's Statement
The scientific research is based on Dr Jessica Collins' studies on dementia and possible ways of detecting it early. The aspect of dementia I am focusing on is Alzheimer's disease and how it affects the brain visually.
The format for this artwork is projecting video onto a white foam head. I downloaded footage and put it together in an editing software called Microsoft Clipchamp. The materials are a projector, foam head and short video.
I came up with the idea of using a foam head as an insight on the experiences of dementia from my conversations with scientist Dr Jessica Collins.  From our visits to TMAG, I saw the potential for using a projector and film to depict the disease of Alzheimer's and the way that it progresses. 
My interpretation of Dr Jessica's research relates to the destruction of the brain caused by the disease processes in Alzheimer's by drawing parallels to natural disasters like forest fires.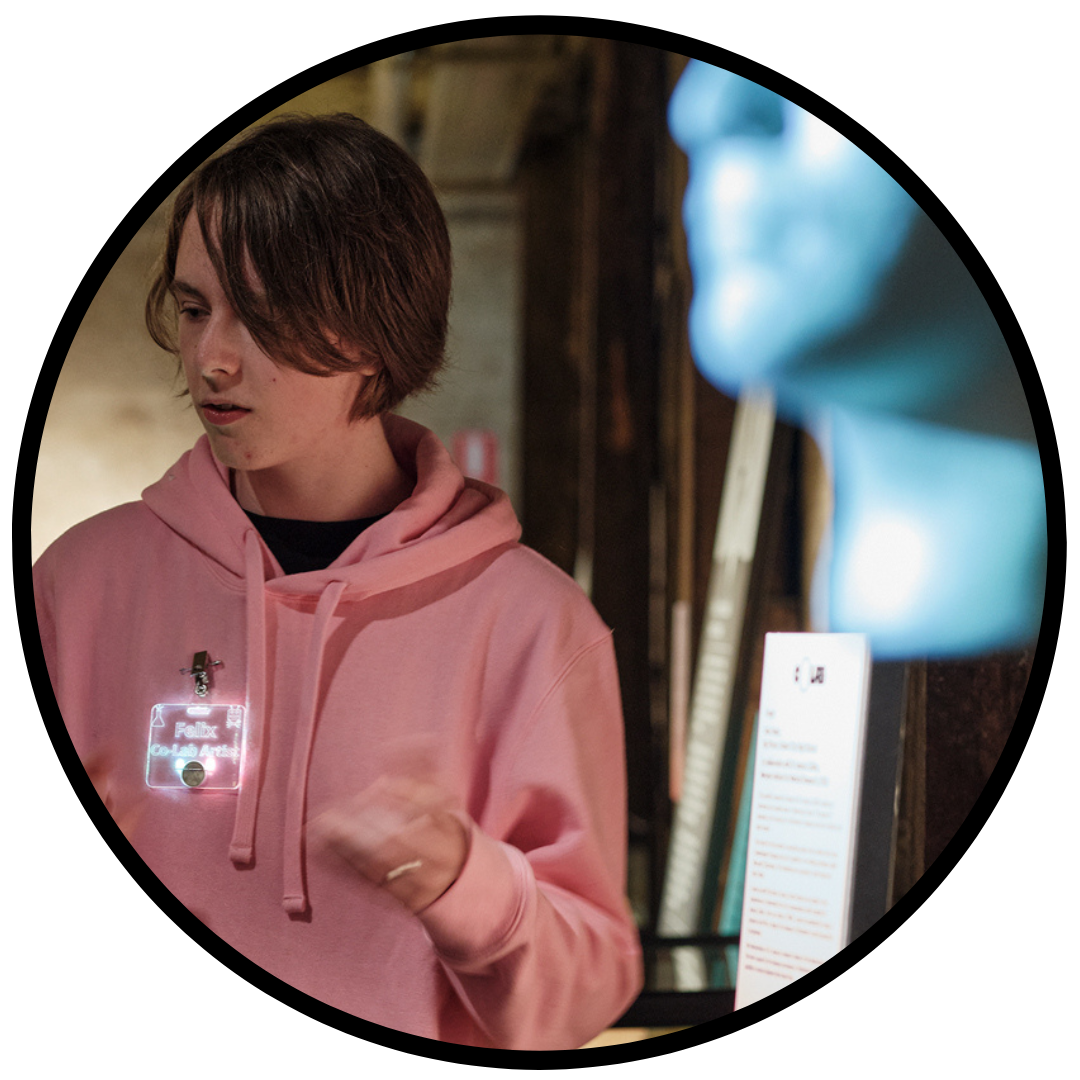 Photographer: Peter Whyte