Imogen Fasnacht, Sacred Heart College
Artist's Statement
I worked with a scientist called Dr Tom Williams. Tom does research about Antarctica, its ancient mud sediments and what they can tell us about how the ice was behaving 3 million years ago. It can tell us about our future when it comes to temperature and sea levels. 
The research I focused on involved the colourful and beautiful crystals that are within the seemingly dull mud sediments. These shimmery crystals are only visible under a microscope. 
This concept reminded me of butterflies, these beautiful creatures that have emerged from simple cocoons. Through the duration of their life-cycle, they look so different.
My work is plaster made sheets which have been dyed. I created them by making walls of clay, then pouring the plaster and leaving it to set. After this I used various dyes on the plaster. 
My work translates the research through shape and metaphorical ideas and ways of seeing beauty.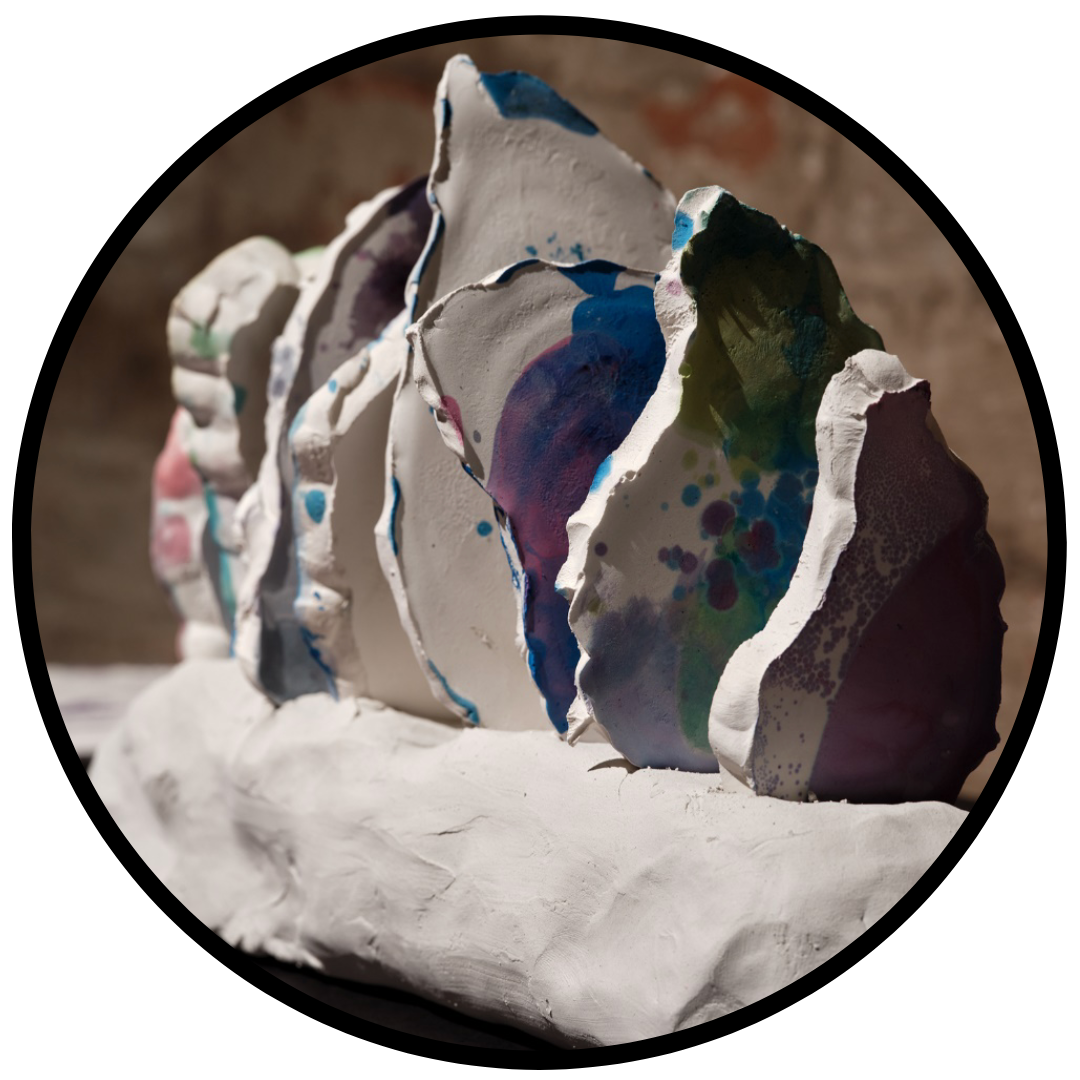 Photographer: Peter Whyte