Is science really for everyone?
Science can be defined as the study of the world around us through observation and experiment — activities that all cultures have engaged in likely since the earliest humans. Why is it then that so many people and so many cultures feel excluded from, and even exploited by "science"? Are the traditions, practices, and protocols of "Western science" the only legitimate way to engage in science, and if science is something more universal, where did these limitations originate? In this panel discussion, we'll hear directly from members of the Tasmanian Aboriginal community, one of the oldest continuous cultures in the world, about how the limitations of the Western scientific tradition often delegitimise, exploit, and exclude Indigenous knowledge, leaving a gaping hole where some of the longest held human knowledge doesn't register.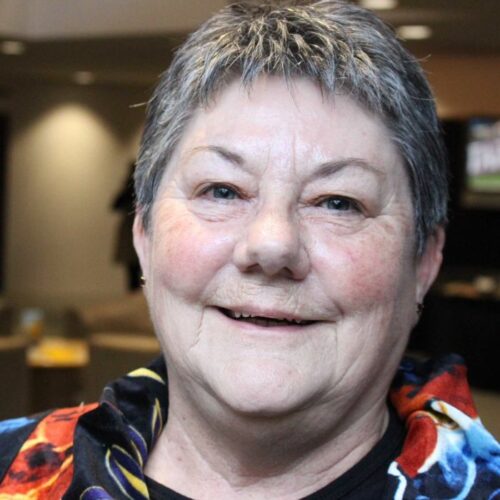 Theresa Sainty is a Pakana (Tasmanian Aboriginal) woman. She is an experienced and highly skilled consultant with a history in Government, program evaluation, curriculum development, and public speaking.
She is a Senior Indigenous Scholar with UTAS, undertaking a PhD which is a continuation of her decades long research (which began in 1997) as Aboriginal Linguistic Consultant with the palawa kani Language Program.
Recently Theresa has also worked as a cultural advisor on a number of projects with Roar Film, the National Maritime Museum of Australia, Beaker Street, the ABC and Mona Foma.  Appointed for her knowledge and expertise in Aboriginal culture, Theresa currently sits on the Tasmanian Aboriginal Advisory Committee providing independent advice on behalf of the Tasmanian Aboriginal community to the Tasmanian Museum and Art Gallery.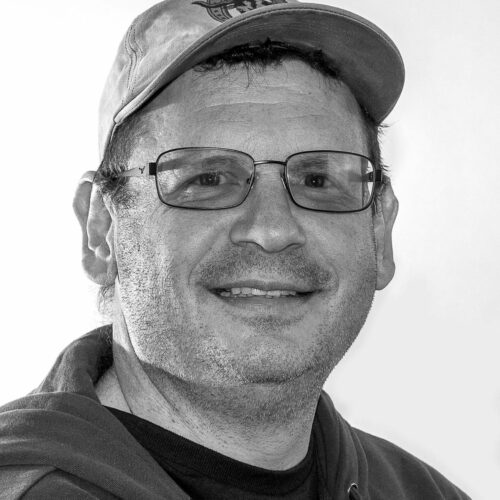 Dean was born on Flinders Island in 1967. Although Dean moved to live in Launceston, he continued to return to the Island each year, to go fishing with his father and grandfather whilst gaining a clear understanding of boat skills and firsthand knowledge about life at sea.
Dean's inspiration for his Art, work and personal philosophies are drawn from his place of birth and the island sea life his family continue to live in. With a wide all-encompassing career that encompasses many experiences from being a trainee gardener/maintenance at the local school to becoming an Aircraft maintenance Engineer with Qantas, all combine as experiences and along with his Aboriginal Heritage create the master craftsman skills and links to his interest in traditional Tasmanian Aboriginal bark canoes.
Dean built his own first unique Paper Bark Canoe because he had learnt from a collaboration with his father and son in building a large Paper Bard Canoe for the National Museum of Australia, a length of little over 4 metres long.
 Early 2017 Dean enrolled in Bachelor of Fine Arts Degree with honours at the UTAS Arts Academy in Launceston, it was during this time he became interested in Climate change and its effects on traditional Tasmanian Aboriginal resources and has devoted his time to researching this topic for his future Higher Degree by research.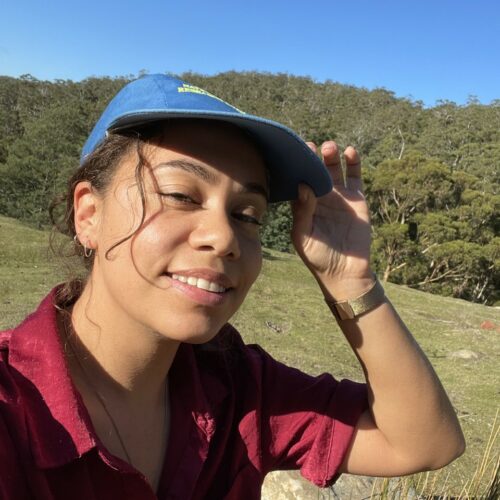 Nunami Sculthorpe-Green is a palawa and warlpiri storyteller and artist. She is passionate about raising awareness of Aboriginal history and social justice issues. Her work focuses on sharing true and often untold stories of place and people.
Nunami has created and developed 'takara nipaluna', the first Aboriginal tour of nipaluna/Hobart, which was originally presented as part of Ten Days on the Island in 2021 and now in 2022 presented by the Theatre Royal.
Nunami holds a BA in history and legal studies from the University of Tasmania and has a professional background in community work and public education.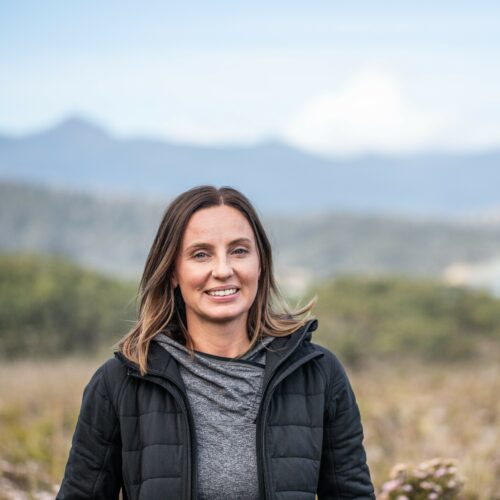 Zoe Rimmer is a Pakana (Tasmanian Aboriginal) curator, researcher and writer. Her PhD candidature at the University of Tasmania follows on from her work in the museum sector associated with repatriation, cultural revival and developing First Peoples museology. Zoe was previously the Senior Curator of First Peoples Art and Culture at TMAG. She has recently started in a new position as an Indigenous Fellow at UTAS.
Doors open at 7:30pm, talks begin at 7:40pm.
This is a 50-minute session, ending at 8:30pm.
COVID-19 Entry Conditions.
Please maintain social distancing where possible.

Wash or sanitise your hands often.

Masks are encouraged. 

Please follow all COVID signage and the direction of Festival staff. 

If you are unwell, please stay home (see below for refund info) 
For visitors to the Tasmanian Museum and Art Gallery (TMAG)
Due to capacity limits at our Festival Hub at TMAG, patrons may be required to wait for admission to the site. Ticket holders for pre- booked talks will be given priority entry to TMAG, but may be asked to move directly to the talk venue.

Cancellations and Late Arrivals for events at TMAG
If for any reason you cannot attend your event, refunds will be available up to 1 day before your event. The Festival cannot guarantee refunds beyond that window. Event organisers reserve the right to reallocate your seats if you or your party have not claimed your seats within 15 minutes of the advertised start time of the talks or events.
Accessibility
The Tasmanian Museum and Art Gallery is fully accessible. If you have any questions about specific requirements, ring TMAG on (03) 6165 7000.

A Seat at the Table

Beaker Street Festival's pay-it-forward initiative, A Seat at the Table, helps make our science and art offerings accessible to those who can't afford to purchase a ticket. Ticket buyers have the option to donate towards the cost of a stranger's ticket. You won't know who you've helped, but your donation will go directly to allowing someone else to access this great event.
Need a seat at the table? Email: [email protected] with your name, email address, post code, your age (if you don't mind – it helps us gather data), which event you're interested in, and whether you would like one or two tickets. Your information will never be shared or made public. If we can offer you a seat, we'll notify you by email within a week of the event.