Dr Karl live at The Odeon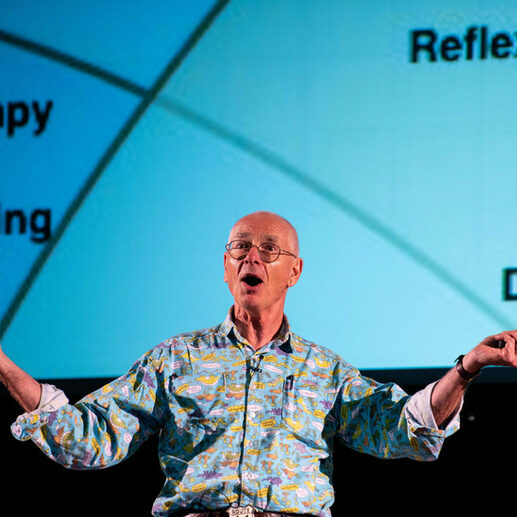 L
augh your way through critical thinking and finish off with four messages of good hope.
Plus, a Q&A and plenty of opportunity to chat with Dr Karl at the bar afterwards.
Dr Karl Kruszelnicki just loves science to pieces, and has been spreading the word in print, on TV and radio, and online via social media for more than thirty years. The author of 47 books (and counting) Dr Karl is a lifetime student with degrees in physics and mathematics, biomedical engineering and medicine and surgery. Since 1995, Dr Karl has been the Julius Sumner Miller Fellow at the University of Sydney. In 2019 he was awarded the UNESCO Kalinga Prize for the Popularisation of Science.
COVID-19 Entry Conditions 
Please maintain social distancing where possible.
Wash or sanitise your hands often.
Masks are encouraged.
Please follow all COVID signage and the direction of Festival staff.
If you are unwell, please stay home (see refund policy if required).
A Seat at the Table
Beaker Street Festival's pay-it-forward initiative, A Seat at the Table, helps make our science and art offerings accessible to those who can't afford to purchase a ticket. Ticket buyers have the option to donate towards the cost of a stranger's ticket. You won't know who you've helped, but your donation will go directly to allowing someone else to access this great event.
Need a seat at the table? Email: [email protected] with your name, email address, post code, your age (if you don't mind – it helps us gather data), which event you're interested in, and whether you would like one or two tickets. Your information will never be shared or made public. If we can offer you a seat, we'll notify you by email within a week of the event.