with Ingrid Martin and the TSO
"I never really understood the importance of the conductor…Do you really need someone
waving a stick in your face to play the violin? Does that really help you out?"
– Jerry Seinfeld

Come behind the scenes as we unpack the alchemical mix of listening, research, psychology, leadership and performance that is conducting. 
Discover how conductors attempt to understand the wishes of composers (dead or alive!), translate them into body language and lead 80 other musicians they just met to work as a team to bring the music to life. Learn just what happens in rehearsals, how conductors influence the sound of a group, and how they respond when things go horrifyingly wrong in performance!
Along the way you'll get a chance to interpret music for yourself, cultivate your inner ear, try your hand at conducting and witness the impact of conductors on the sound of Tasmanian Symphony Orchestra musicians!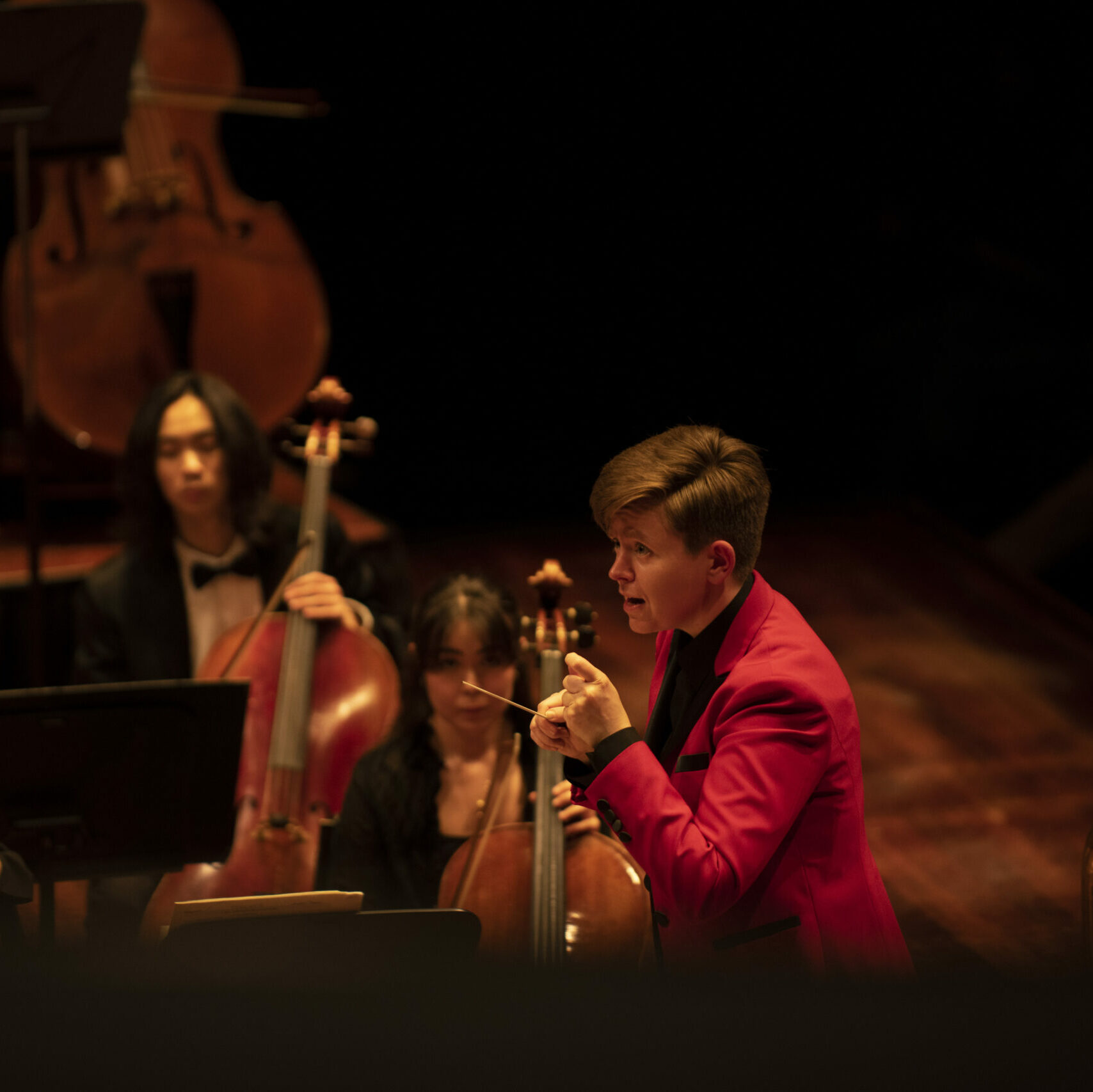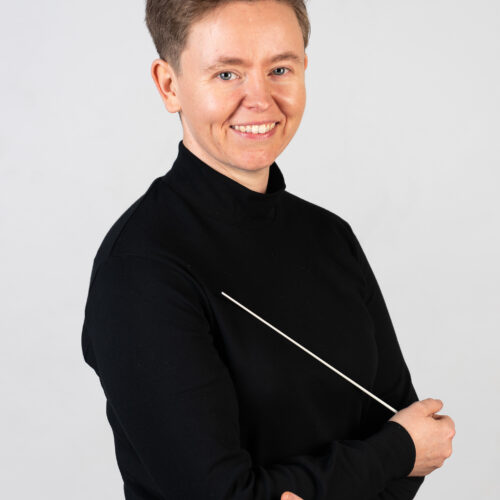 Ingrid Martin
'
s mission is to make classical music relevant, interesting and engaging for
everyone. Not your average professional conductor, along the way she's been an emergency
room doctor, a classroom teacher and small business owner. What unites these diverse
experiences is a love of people, service and solving interesting problems.
Ingrid's shows forge unlikely connections between music, venues and other disciplines. On the podium, she empowers musicians to uncover and share their unique artistic voices. She shares her unique approach to musical leadership through Conducting Artistry, her online learning platform for conductor development. 
Recent highlights include creating a high school conducting academy, making her debut with the Melbourne Symphony Orchestra and leading impromptu "Just Dance" in lycra to help teenagers play better. 
Doors open at 7:40pm, talks begin at 7:50.
This is a 50-minute session, ending at 8:40pm.
COVID-19 Entry Conditions.
Please maintain social distancing where possible.

Wash or sanitise your hands often.

Masks are encouraged. 

Please follow all COVID signage and the direction of Festival staff. 

If you are unwell, please stay home (see below for refund info) 
For visitors to the Tasmanian Museum and Art Gallery (TMAG)
Due to capacity limits at our Festival Hub at TMAG, patrons may be required to wait for admission to the site. Ticket holders for pre- booked talks will be given priority entry to TMAG, but may be asked to move directly to the talk venue.

Cancellations and Late Arrivals for events at TMAG
If for any reason you cannot attend your event, refunds will be available up to 1 day before your event. The Festival cannot guarantee refunds beyond that window. Event organisers reserve the right to reallocate your seats if you or your party have not claimed your seats within 15 minutes of the advertised start time of the talks or events.
Accessibility
The Tasmanian Museum and Art Gallery is fully accessible. If you have any questions about specific requirements, ring TMAG on (03) 6165 7000.

A Seat at the Table

Beaker Street Festival's pay-it-forward initiative, A Seat at the Table, helps make our science and art offerings accessible to those who can't afford to purchase a ticket. Ticket buyers have the option to donate towards the cost of a stranger's ticket. You won't know who you've helped, but your donation will go directly to allowing someone else to access this great event.
Need a seat at the table? Email: [email protected] with your name, email address, post code, your age (if you don't mind – it helps us gather data), which event you're interested in, and whether you would like one or two tickets. Your information will never be shared or made public. If we can offer you a seat, we'll notify you by email within a week of the event.