Hear from Associate Professor Catriona MacLeod from the Institute for Marine and Antarctic Studies as she discusses the much-debated topic of coastal and marine development and resource use, weighing up the opportunities with the environmental impacts. Then join Catriona for cocktails and engaging conversation over dinner.
Unearthing the opportunities and risks for marine and coastal development from the seabed up
What are the opportunities for marine and coastal resource management in regional communities? What are the issues that we might need to consider to really take advantage of such opportunities? How can we make sure that things don't go wrong for the environment? Can we move forward where there are unknowns? How can scientists help in this process? Where can I find reliable information? How do I know what information to trust? All great questions that I have been asked on many occasions, and in this talk I will try and give you my best answers to these.
How To Book
Stay at Strahan Village for this stop on the Road Trip and get two free tickets to the talk. BOOK HERE.
If you'd like to join Catriona for a three-course dinner inspired by local flavours at Strahan Village ($65/person), please call the hotel on 03 6471 4200. Dinner bookings do not include talk tickets.
If you don't need accommodation, but want to buy tickets to the talk, click the yellow button below.
A Seat at the Table
Beaker Street Festival's pay-it-forward initiative, A Seat at the Table, helps make our science and art offerings accessible to those who can't afford to purchase a ticket. Ticket buyers have the option to donate towards the cost of a stranger's ticket. You won't know who you've helped, but your donation will go directly to allowing someone else to access this great event.
Need a seat at the table? Email: [email protected] with your name, email address, post code, your age (if you don't mind – it helps us gather data), which event you're interested in, and whether you would like one or two tickets. Your information will never be shared or made public. If we can offer you a seat, we'll notify you by email within a week of the event.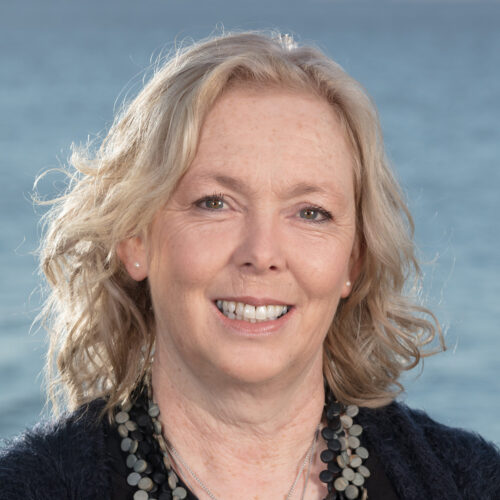 Catriona is originally from the Highlands of Scotland but fell in love with Tasmania when she got a 2 year contract to work here in 1997. She has moved from industry to research, from the central highlands to Hobart (about as cosmopolitan as she wants to get) and has been working for many years on how to improve marine environmental management and inform truly sustainable development. She has a passion for helping people understand the science around these issues. Originally a benthic ecologist, working on sediments and the animals that live in them, she has worked in Tassie with CSIRO on introduced marine pests, in the Derwent on heavy metal contamination and on developing risk appropriate monitoring and management for salmon farming. She is currently Head of the Ecology and Biodiversity Centre within IMAS, and sits on a range of local, national and international management advisory committees and boards where she provides input on optimal environmental monitoring and management for a broad range of activities in marine and coastal areas.
The Tassie Science Road Trip is presented by Beaker Street Festival in partnership with