5:00pm | 08/08 | Cradle Mountain
Stop 2 on the Tassie Science Road Trip takes you to  Lemonthyme Wilderness Retreat at Cradle Mountain, where you'll meet Professor Greg Jordan, a researcher and teacher at the University of Tasmania. Greg will give a talk on Monday 8 August at 5pm about Tasmania's distinct and surprising mountain plants, and how they relate to climate. Keep the conversation going after the talk, and join Greg and Dr Karl for drinks and a 3-course dinner at Lemonthyme's Whispering Woods Restaurant. The following morning, Tuesday 9 August, Road Trippers staying at Lemonthyme will be invited along on a walk led by Greg and Road Trip MC Zoe Kean.
How to Book
Stay at Lemonthyme Wilderness Retreat for this stop on the Road Trip, and get free entry to Greg's talk and an invitation to join for the guided Cradle Mountain walk the following day. To book a room, ring Lemonthyme on (03) 6492 1112 and tell them you're coming for Beaker Street Festival's Tassie Science Road Trip. If you're on the Road Trip, we recommend staying two nights – checking in Monday 8 August and checking out Wednesday 10 August.
If you'd like to join Greg and Dr Karl for a dinner at Lemonthyme's Whispering Woods Restaurant , you can book tickets below. Dinner bookings also get you access to Greg's talk.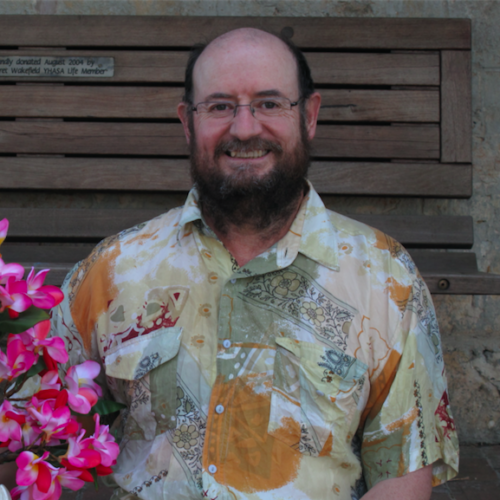 Professor Greg
Jordan
 is a successful researcher and teacher at the Uni of Tasmania.  He uses fossils, the tree of life, physiology and the distribution of species to study how plant species respond to long term environmental change (especially climate change). He's particularly interested in ancient and relictual plants.
Tasmania's surprising mountain plants
The more you zoom out to look at Tasmania's mountains from a global viewpoint, the more remarkable the plants and animals appear. The first surprise is that even though alpine climates in Australia are young, the most distinctive plants and animals in our mountains are spectacularly ancient and isolated (I'll talk about the idea of palaeoendemics here). A second is that other species are surprisingly young and somehow seem to have spread across the oceans. Another special thing is that even though the climate is super wet, the plants are tough-leaved little shrubs like we might expect in very climates. How can that be?
Learn more about the Tassie Science Road Trip here.
Join us for the entire trip, or choose your own adventure.
Book the entire 9-night Road Trip and get the full Beaker Street Festival experience with the Full Beaker
A Seat at the Table
Beaker Street Festival's pay-it-forward initiative, A Seat at the Table, helps make our science and art offerings accessible to those who can't afford to purchase a ticket. Ticket buyers have the option to donate towards the cost of a stranger's ticket. You won't know who you've helped, but your donation will go directly to allowing someone else to access this great event.
Need a seat at the table? Email: [email protected] with your name, email address, post code, your age (if you don't mind – it helps us gather data), which event you're interested in, and whether you would like one or two tickets. Your information will never be shared or made public. If we can offer you a seat, we'll notify you by email within a week of the event.
The Tassie Science Road Trip is presented by Beaker Street Festival in partnership with