Session One — Friday August 6th, Festival Hub @ TMAG
Welcome to Country + Barbara Holland & Scott Pooke
with auslan interpretation
We're kicking off our 2021 Festival with a bang with these back-to-back talks from Professor Barbara Holland and Scott Pooke! Hear from these powerful communicators on unpacking the mathematics behind our everyday decisions, and a history of near misses in space. You won't want to miss this one!
Buy Tickets
Welcome to Country: Janice Ross with Nathan Pitchford
All You Gotta do is Act Rationally
Should you get the Astra Zeneca vaccine or wait for Pfizer? Should you take the extended warranty offer with your new dishwasher? Should you buy a lotto ticket? Life abounds with decisions — decisions that must be made in the face of uncertainty. To complicate life further, sometimes the choice of best decision will depend on what everyone around you does. So how can mathematics help us decide what to do?  In this talk I'll discuss some mathematical tools (Expected Value & Game Theory) that can help us in our quest to be more like Spock (the rational part, not the pointy ears).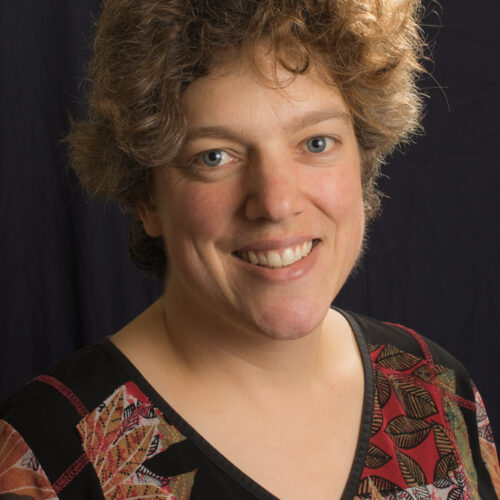 Barbara Holland is a Professor in the discipline of Mathematics within the School of Natural Sciences at the University of Tasmania, Australia. She works within the Theoretical Phylogenetics research group and lectures in Statistics. Barbara completed a PhD in Mathematical Biology at Massey University in New Zealand followed by postdoctoral studies at the Ruhr Universität Bochum (Germany) and in the Allan Wilson Centre for Molecular Ecology and Evolution (New Zealand). Prior to joining the University of Tasmania she worked as a Mathematics lecturer and researcher at Massey University. Since beginning her PhD she has enjoyed the challenge of working with biologists in trying to translate the problems they face into the language of mathematics. Biology is awash with data since the advent of DNA sequencing technology and this has opened up a range of very interesting research questions that require a combination of skills from mathematics, biology and computer science.
Mission Control: We have a problem
Hear from NASA space historian Scott Pooke on some of the most spectacular almost-accidents in space history.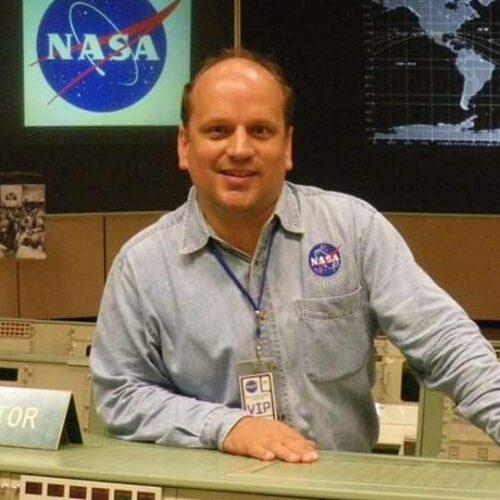 Scott Pooke is a Tasmanian-born Space Historian who has comprehensively documented the history of the American space program specializing in the Apollo lunar landings and the Space Shuttle program. Scott has undertaken eight extended study and lecture tours to research institutions and NASA facilities across the United States, examining every facet of America's space program — from its origins to the present day — with a particular emphasis on Australia's contribution to America's achievements in space.
Through these tours, Scott has gained a unique insight into the inner workings of the NASA space program and a reputation for thoroughness in the field of spaceflight history.
Scott has traveled over 30,000 KM's across the United States documenting over 90% of America's flown space hardware, from the Vanguard satellite to the Space Shuttle and been granted special access to many original and historic space facilities.
Scott has conducted media interviews related to NASA activities for ABC Radio National, ABC Local radio, radio Australia, 4BC Brisbane, 6PR Perth, 2UE Sydney, the SEA FM Network, the BBC and KHOU CBS Television in Houston. In July 2012, Scott provided live commentary for the landing of the Curiosity Rover on the Martian surface to radio audiences across Australia and New Zealand. A selection of previous interviews is available in our sound Gallery.
Scott can be heard regularly on the state-wide Afternoon show with Helen Shield on 936 ABC Hobart.
Doors open at 6pm, talks begin at 6:20.
This is an hour-long session, ending at 7:20pm.
COVID-19 Entry Conditions
All visitors 16 years and older are required to register their details on entry via the Check In TAS app. Please maintain social distancing especially when queueing or at our bars. If you are unwell, please stay home.
For visitors to the Tasmanian Museum and Art Gallery (TMAG)
Due to capacity limits at our Festival Hub at TMAG, patrons may be required to wait for admission to the site. Ticket holders for pre- booked talks will be given priority entry to TMAG, but may be asked to move directly to the talk venue.

Cancellations and Late Arrivals for events at TMAG
If for any reason you cannot attend your event, refunds will be available up to 1 day before your event. The Festival cannot guarantee refunds beyond that window. Event organisers reserve the right to reallocate your seats if you or your party have not claimed your seats within 15 minutes of the advertised start time of the talks or events.
Accessibility
The Tasmanian Museum and Art Gallery is fully accessible. If you have any questions about specific requirements, ring TMAG on (03) 6165 7000.
A Seat at the Table
Beaker Street Festival's pay-it-forward initiative, A Seat at the Table, helps make our science and art offerings accessible to those who can't afford to purchase a ticket. Ticket buyers have the option to donate towards the cost of a stranger's ticket. You won't know who you've helped, but your donation will go directly to allowing someone else to access this great event.
Need a seat at the table? Email: [email protected] with your name, email address, post code, your age (if you don't mind – it helps us gather data), which event you're interested in, and whether you would like one or two tickets. Your information will never be shared or made public. If we can offer you a seat, we'll notify you by email within a week of the event.