2:00pm | 14/08 | Launceston
Join us at the Hawthorn Football Club for an insider's look into what happens at the oval. Hear from Tasmanian manager of the Hawthorn Football club David Cox, sports scientist Casey Mainsbridge, and the team behind the stadium, on the science behind creating one of the best grounds in Australia. You'll also hear about the science of on-field high performance during game day, with a specific focus on the way players are tracked and measured in order to adapt play, and the psychology behind being an elite athlete.
After the talks, there will be plenty of opportunity to chat with the scientists and the stadium team. (Plus, tea and bickies!)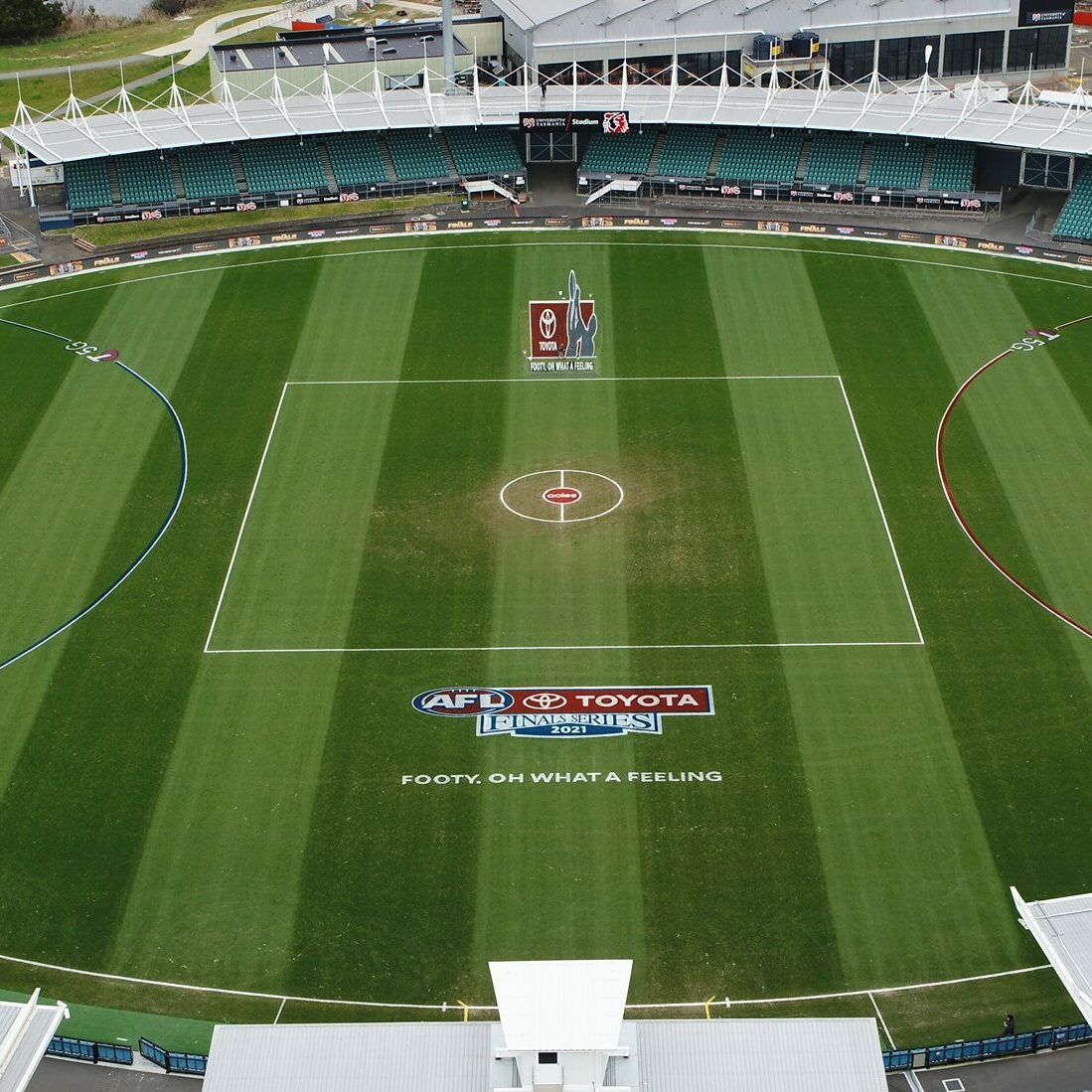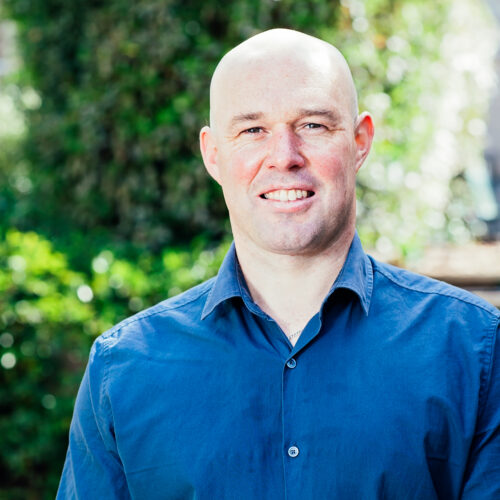 Casey Mainsbridge
graduated from the University of Tasmania with a Bachelor of Human Movement in 1999. He has been a registered fitness professional for twenty-four years working in the health and fitness industry as a gym manager, personal trainer, fitness instructor, and industry health presenter. He has experience as a primary school health and physical education teacher, and has also worked with Adult Education as a health professional for the over 50's population. Casey has worked at the University of Tasmania in the School of Education since 2003, throughout which time he has taught into and coordinated several units within the Health and Physical Education degree program.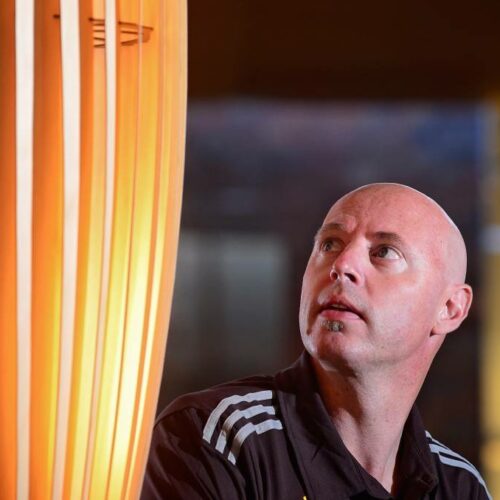 For the past 7 years David has been the State Manager Tasmania for Hawthorn Football Club, responsible for managing and delivering Hawthorn's business in Tasmania. Part marketing, part sales, part event management and part political administration, the role draws on all of David's previous national and International tourism experience to ensure he can deliver meaningful and measurable returns on the state Government's multi-million dollar sponsorship of the Club.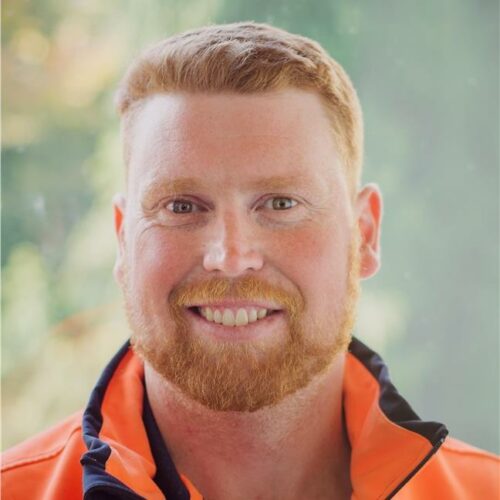 For the past 7 years Adam has been a central member of the team that has kept the UTAS Stadium arena in pristine condition. Such is the level of expertise that Adam and his team have brought to the field that AFL coaching legend Alistair Clarkson called the playing surface the best AFL field in the country. At any given time on game day there is upwards of $14 million in player value running on the field, so the pressure to deliver an outstanding surface developed through a lens of science and operational excellence is immense. Adam's most recent role in leading the team was achieved after significant experience in turf management at world renowned golf courses both in Australian and in the United States, including time spent at the Huntingdale Golf Club for 3 Australian Masters and 2 Australian Opens at Moonah Links and Victoria Golf Club and top 4 US gold course Oak Hill Country Club in New York State where Adam  worked a PGA Championship Event.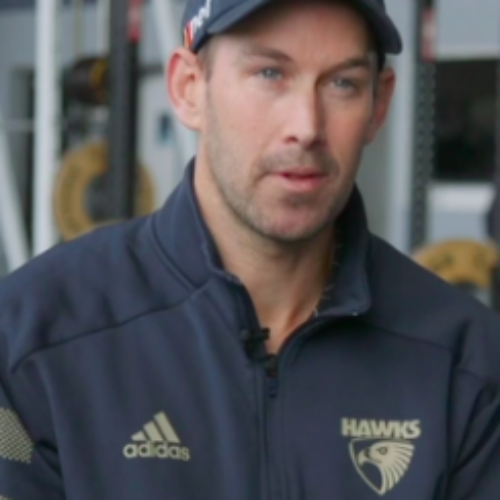 Luke
Boyd
 has been with Hawthorn Football Club for almost 12 years where his position as Physical Performance Manager tasks him with developing programs for players that enable them to achieve their optimum physical performance on the field. The role works hand in glove with nutritionists, coaches and our team of medical practitioners to ensure that the club constantly pushes the boundaries of elite athleticism.  
Luke
's expertise has been built on the back of Hawthorn's unparalleled years of success that included appearances in 4 consecutive Grand Finals and 3 premierships in a row during which time 
Luke
 was Head Strength and Conditioning Coach.  Prior to Hawthorn 
Luke
 spent time developing his skills during periods with the Western Bulldogs and Williamstown Football Club.
COVID-19 Entry Conditions.
Please maintain social distancing where possible.

Wash or sanitise your hands often.

Masks are encouraged. 

Please follow all COVID signage and the direction of Festival staff. 

If you are unwell, please stay home  
A Seat at the Table

Beaker Street Festival's pay-it-forward initiative, A Seat at the Table, helps make our science and art offerings accessible to those who can't afford to purchase a ticket. Ticket buyers have the option to donate towards the cost of a stranger's ticket. You won't know who you've helped, but your donation will go directly to allowing someone else to access this great event.
Need a seat at the table? Email: [email protected] with your name, email address, post code, your age (if you don't mind – it helps us gather data), which event you're interested in, and whether you would like one or two tickets. Your information will never be shared or made public. If we can offer you a seat, we'll notify you by email within a week of the event.
Presented by Beaker Street Festival in association with