Enjoy a talk by CSIRO's Dr Jess Melbourne-Thomas, 2020 Tasmanian Australian of the Year, about how scientists are working to stave off the devastation of climate change to Tasmanian and Antarctic species and environments. Then stick around for coffee and a chat with Jess.
Hacking Nature to Save Ecosystems
The world is warming and our oceans are changing – very fast and particularly so around Tasmania and Antarctica. Scientists have an opportunity now, through sophisticated forecasting tools and technological intervention, to conserve what we value most from our marine and coastal systems. By working within the framework of inevitable change, we can stave off some of the worst climate change impacts — but this entails some tough choices and trade-offs. Learn about Tasmania's world-leading adaptation research, how we are responding to crises like mass die-off of kelp forests, and what the future could look like if we respond strategically.
How to Book
Stay at RACV Hobart Hotel for this stop on the Road Trip, and get two free tickets to the talk. BOOK HERE.
If you don't need accommodation and just want tickets to the talk, book below.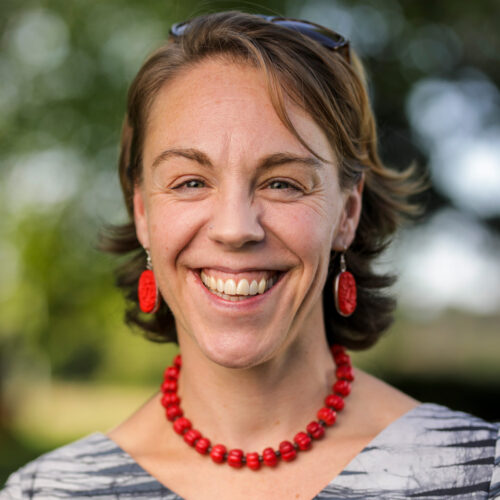 Dr Jess Melbourne-Thomas grew up exploring Tasmania's coastline and wilderness and has gone on to work in the marine environment from the tropics to the poles. With a background in mathematical modelling and Antarctic climate change science, Jess is now a Knowledge Broker for CSIRO, helping to bridge the gap between complex scientific research and decision-making for sustainability. A passionate advocate for diversity and gender equality in science, Jess co-founded the Homeward Bound project, which took the largest ever all female expedition on a leadership journey to Antarctica in 2016. Jess was one of Australia's first 30 Superstars of STEM and was named Tasmania's Young Tall Poppy of the Year in 2015 for her excellence in research, science communication and policy engagement. She was also one of 12 female scientists globally to have her portrait featured as a constellation on the ceiling of New York's Grand Central Station as part of GE's Balance the Equation campaign. Jess was the 2020 Tasmanian Australian of the Year.
The Tassie Science Road Trip is presented by Beaker Street Festival in partnership with