3:00pm | 13/08 | Triabunna
Tasmania is home to some of the largest swaths of pristine dark skies in the world, but this precious natural resource is under threat from light pollution. The increasingly widespread use of artificial light outdoors not only impairs our view of the universe, but also adversely affects our sleep, our mood, our environment — and the many nocturnal species that inhabit it.
NOCTURNA is a celebration of the fragile beauty of the cosmos — embracing our long winter nights, taking the time to gaze skyward, and gathering around the warm glow of open fires with a whisky or mulled cider. It's also an opportunity to learn more about the Dark Sky movement and the simple steps we can take to preserve one of Tasmania's most prized and imperilled resources.  The Beaker Street Festival finale, NOCTURNA combines intriguing scientific talks with ample live music, hands-on workshops, East Coast food and drink, and plenty of wonderful people to share in the merriment.
Featuring stargazing and telescopes with the Astronomical Society of Tasmania, fascinating Dark Sky talks, an immersive new work by Soma Lumia in collaboration with Ian Chia, harpist Emily Sanzaro, East Coast food and drink and surprises aplenty.  Plus, a feature performance of When Water Falls — an uplifting, powerful and media rich expression of water in our world, produced and created by Big hART, written and performed by Jay Jarome and Sabine Bester alongside an ensemble of First Nations vocalists and some of Tasmania's finest contemporary musicians.
Stay tuned — we'll share the full NOCTURNA program soon.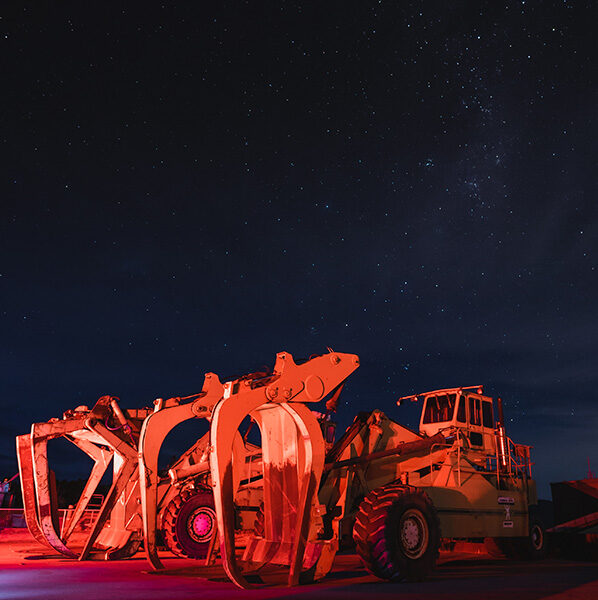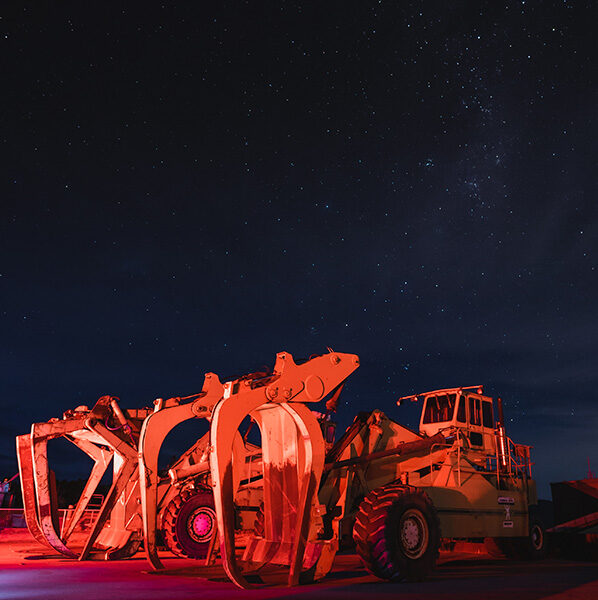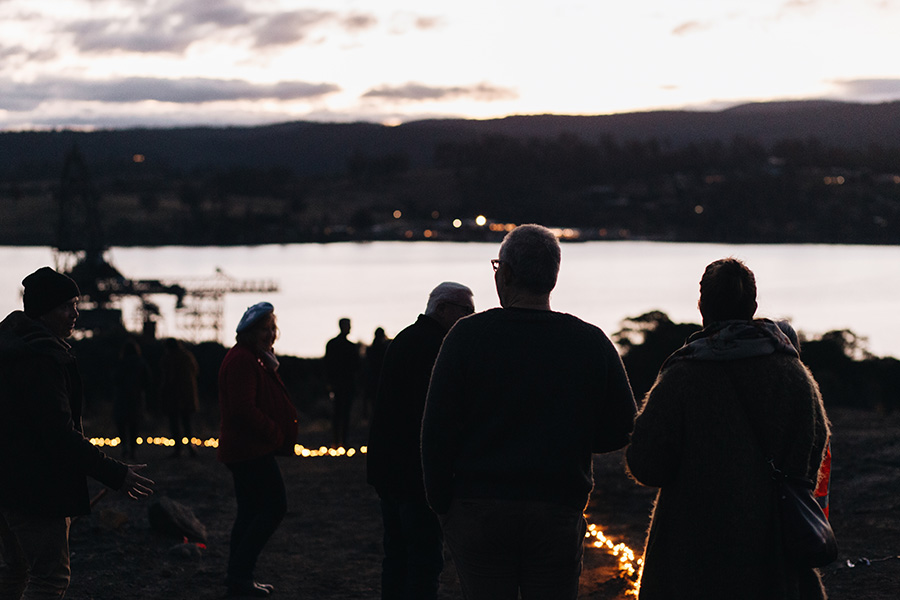 Plus these Nocturna add-ons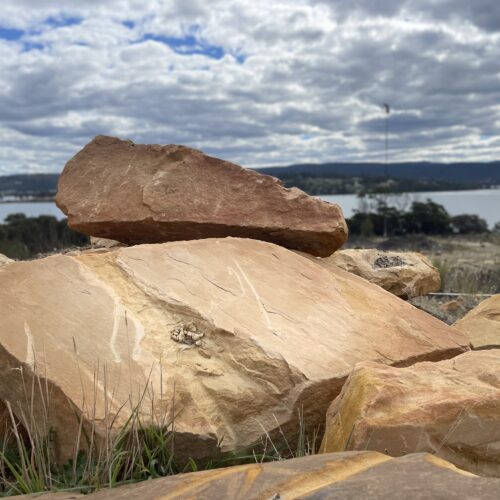 Tours by Nunami Sculthorpe-Green 
Discover the Aboriginal history of tryapana/ Triabunna on this 1.5-hour walking tour of Spring Bay Mill's unique site. The tour will invoke layers of history and the story of the Oyster Bay people and their land, Aboriginal connection, dispossession, and regeneration to and from land. Small-group tours run Saturday 13 August at 2pm and Sunday 14 August at 10:30am. Tickets are $35 and can be booked from the NOCTURNA main page.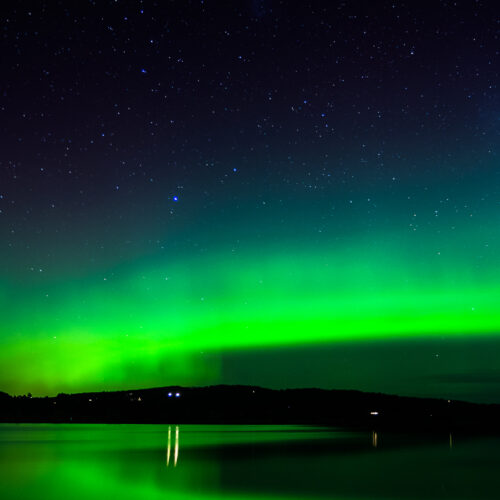 Capturing Dark Skies
an astrophotography workshop with Luke O'Brien

Saturday August 13, 6:30pm – 8pm, $70/person
Small group, hands-on instruction and a guide to camera settings for photographing the Milky Way and Southern Lights.
BYO camera, preferably a DLSR with wide angle lens (24mm or wider).
Participants will also need a tripod, extra battery and memory card.
Book your spot in the workshop, including entry to NOCTURNA, from the NOCTURNA main page.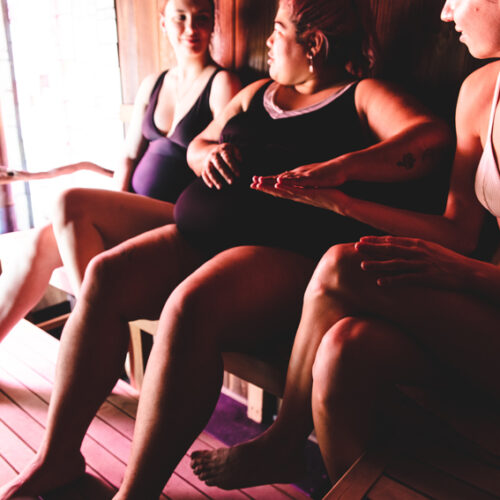 Elsewhere Sauna
Elsewhere Sauna, an artist-built sauna on wheels, creates new local practices drawing on ancient Finnish traditions.
A mobile healing space designed to experience the properties of 'löyly' the steamy atmosphere within the wood-fired sauna, alongside the cool respite of local water bodies.
Elsewhere Sauna is offering hour-long sauna sessions capped at 5 people per session. You may purchase a singular spot and welcome a mix of fellow guests or book all 5 spots if you wish for a private experience. You can find more information, and book your place here.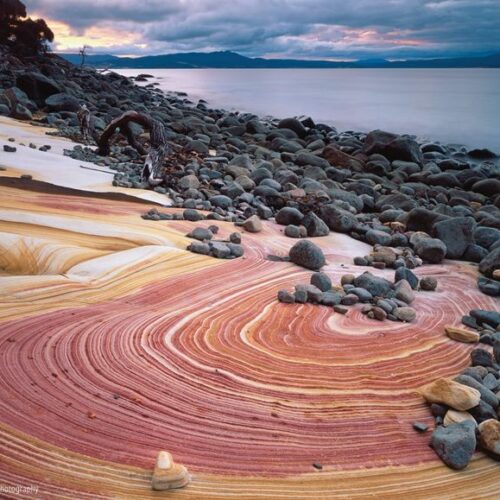 Join expert guides from See Tasmania to experience the beauty and wonder of Maria Island. This half-day walking tour includes a history tour of Darlington convict site and a visit to either the Painted Cliffs or the Fossil Cliffs, depending on weather conditions. The package includes your Maria Island Ferry ticket and Parks pass, a picnic, hot drinks, and a glass of wine to finish the day.
Meet at the Maria Island Ferry terminal at 9:30am for a 10am sailing. Come prepared for the cold with layers, jackets, beanies, rain jackets. Lunch is served indoors, and Darlington convict site has plenty of indoor spaces in case of rain. Expect to walk between 6 and 8km, over varied terrain, but nothing steep or challenging. Tickets can be booked from the NOCTURNA main page.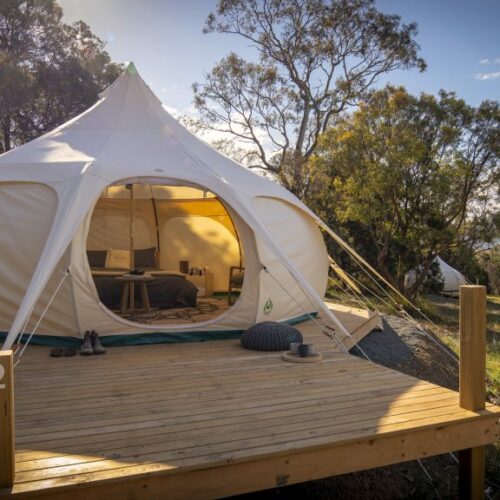 Spend the weekend at Spring Bay Mill
Make the most of your NOCTURNA experience, and don't leave! Book accommodation at Spring Bay Mill and roll out of bed the next morning with coffee and brekkie for sale on site. Availability is limited, so if you miss out, there are plenty of other accommodation options nearby on the East Coast, and you can grab a shuttle so you don't even need to drive.
To make online accommodation bookings, please follow these steps:
Click this link 
At the booking page, enter your dates

In the Promo/Group Code Field, type: BEAKER
Click 'Search'
Accommodation on site is limited but still currently available. If you have any trouble making a booking, please contact Spring Bay Mill on (03) 6130 3007.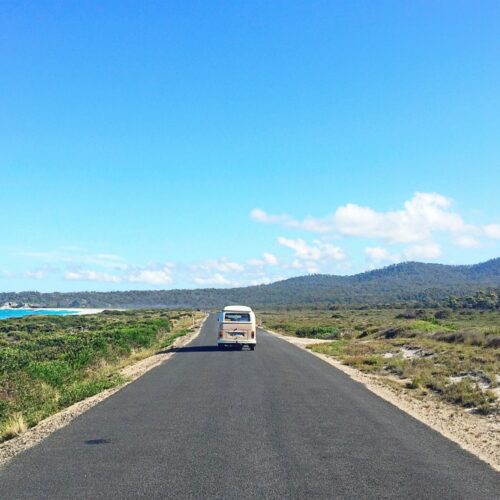 Transport for NOCTURNA
Shuttle options for Saturday August 14th

Round-Trip from East Coast
:
Swansea – $35/person
Triabunna and Orford – $25/person
Shuttles are operated by East Coast Coaches.
Pickup in Swansea at 1:45pm, opposite the Horny Cray
Pickup in Orford at 2:50pm, at the Orford Primary School carpark
Pickup in Triabunna at 3:00pm, next to Triabunna Town Hall/ School
Shuttles will leave Spring Bay Mill around 9:30-10pm, and can be booked from the NOCTURNA main page.
If you book a shuttle ticket, you'll receive a confirmation email with shuttle details closer to the date of the event. If you have any questions, you can email [email protected]
Round-trip from Hobart:
Sam, owner of The Derwent Experience, has a limited number of seats available in his Executive Class bus for a return trip to NOCTURNA. Be picked up early afternoon and dropped home once the party has ended. Hurry, only 11 seats. Appropriate music will be played in both directions to extend the party and possibly a pre-party stop en route, with sharing of Dark Sky experiences encouraged. $50/person
Book by emailing Sam directly at [email protected]