"For my part I know nothing with any certainty but the sight of the stars makes me dream"

Vincent Van Gogh*
Tasmania is home to some of the largest swaths of pristine dark skies in the world, but this precious natural resource is under threat from light pollution. The increasingly widespread use of artificial light outdoors not only impairs our view of the universe, but also adversely affects our sleep, our mood, our environment — and the many nocturnal species that inhabit it.
NOCTURNA is a celebration of the fragile beauty of the cosmos — embracing our long winter nights, taking the time to gaze skyward, and gathering around the warm glow of open fires with a whisky or mulled cider. It's also an opportunity to learn more about the Dark Sky movement and the simple steps we can take to preserve one of Tasmania's most prized and imperilled resources.  The Beaker Street Festival finale, NOCTURNA combines intriguing scientific talks with ample live music, hands-on workshops, East Coast food and drink, and plenty of wonderful people to share in the merriment.
Stay tuned – we'll publish the full NOCTURNA program soon.
*Van Gogh's most famous painting, Starry Night, was inspired by the beauty of the cosmos, viewed against a naturally dark sky in Saint-Rémy. Sadly, the Milky Way can no longer be seen in this part of the world, or many other places, because of light pollution.
Plus these Nocturna add-ons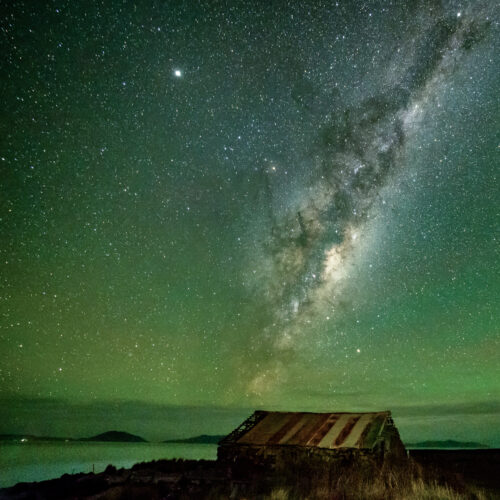 Presented by Spring Bay Mill
Friday 13 August, $79/person
Doors open at 6pm. Dinner 6:30pm – 9:30pm.
Dim your eyes in preparation for NOCTURNA and delve deeper into your exploration of dark skies with this curated dinner offering by Spring Bay Mill — a candle-lit, three-course dinner served in their award-winning Banksia Room. Enjoy beautiful East Coast hospitality with local food and drink in an intimate setting, and hear from Landon Bannister, president of Dark Sky Tasmania, on the power of light and its relationship to human experience. This is a great opportunity to chat one-on-one with Landon, one of Australia's most engaging speakers on this topic!
$79 per person
If you'd like to skip the drive home and stay at the Mill after dinner, receive $50 off your accomodation booking by ringing Spring Bay Mill on (03) 6130 3007 or email
[email protected]
, and make sure to mention you're coming for the Dark Sky Dinner.
Please also contact Spring Bay Mill if you have any dietary requirements.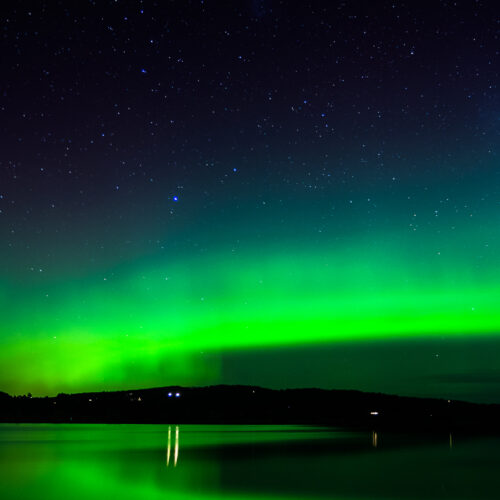 Capturing Dark Skies
an astrophotography workshop with Cam Blake and Luke O'Brien

Saturday August 14, 6:30pm – 8:15pm, $70/person
Small group, hands-on instruction and a guide to camera settings for photographing the Milky Way and Southern Lights.
BYO camera, preferably a DLSR with wide angle lens (24mm or wider).
Participants will also need a tripod, extra battery and memory card.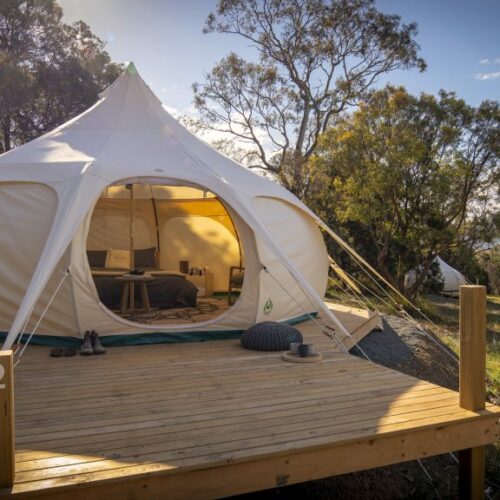 Spend the weekend at Spring Bay Mill
Make the most of your NOCTURNA experience, and don't leave! Book accommodation at www.springbaymill.com, and roll out of bed the next morning with coffee and brekkie for sale on site. Availability is limited, so if you miss out, there are plenty of other accommodation options nearby on the East Coast, and you can grab a shuttle so you don't even need to drive.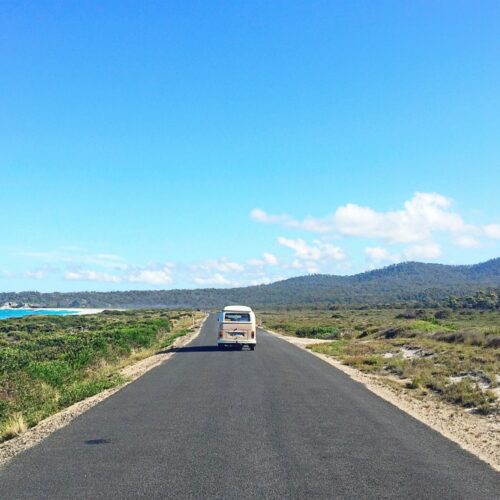 Transport for NOCTURNA
Shuttle options for Saturday August 14th

Round-Trip from East Coast
:
Swansea – $35/person
Triabunna and Orford – $25/person
Shuttles are operated by East Coast Coaches.
Pickup in Swansea at 1:45pm, opposite the Horny Cray
Pickup in Orford at 2:50pm, at the Orford Primary School carpark
Pickup in Triabunna at 3:00pm, next to Triabunna Town Hall/ School
Shuttles will leave Spring Bay Mill around 9:30-10pm.
If you book a shuttle ticket, you'll receive a confirmation email with shuttle details closer to the date of the event. If you have any questions, you can email [email protected]
Round-trip from Hobart:
Sam, owner of The Derwent Experience, has a limited number of seats available in his Executive Class bus for a return trip to NOCTURNA. Be picked up early afternoon and dropped home once the party has ended. Hurry, only 11 seats. Appropriate music will be played in both directions to extend the party and possibly a pre-party stop en route, with sharing of Dark Sky experiences encouraged. $50/person
Book by emailing Sam directly at [email protected]
Under-18s must be accompanied by an adult. Entry to Nocturna is free for children 12 and under, but a ticket must be booked for each child attending.
COVID-19 Entry Conditions
We are committed to ensuring the wellbeing and safety of our visitors and staff as we face the challenges of COVID-19. All visitors 16 years and older are required to register their details on entry for the Beaker Street Festival via the Check In TAS app.
If you are unwell, please stay home.
Accessibility
Spring Bay Mill is partially accessible. Some areas of the site are steep or uneven. Contact Spring Bay Mill on (03) 6130 3007 to discuss specific accessibility concerns.
A Seat at the Table
Beaker Street Festival's pay-it-forward initiative, A Seat at the Table, helps make our science and art offerings accessible to those who can't afford to purchase a ticket. Ticket buyers have the option to donate towards the cost of a stranger's ticket. You won't know who you've helped, but your donation will go directly to allowing someone else to access this great event.
Need a seat at the table? Email: [email protected] with your name, email address, post code, your age (if you don't mind – it helps us gather data), which event you're interested in, and whether you would like one or two tickets. Your information will never be shared or made public. If we can offer you a seat, we'll notify you by email within a week of the event.