BUY TICKETS
We're closing out Night One on the Main Stage with a round of PowerPoint Karaoke!  Hosted by ABC's Ryk Goddard, this finale session is designed to test your scientific and comedic prowess. The rules are simple: Contestants take to the stage to convincingly present a deck of randomly assorted PowerPoint slides they have never seen before, giving a "talk" on a topic chosen by the audience. After the first few rounds, the stage will be open to anyone and everyone who thinks they've got what it takes to grace the Beaker Street Festival Main Stage.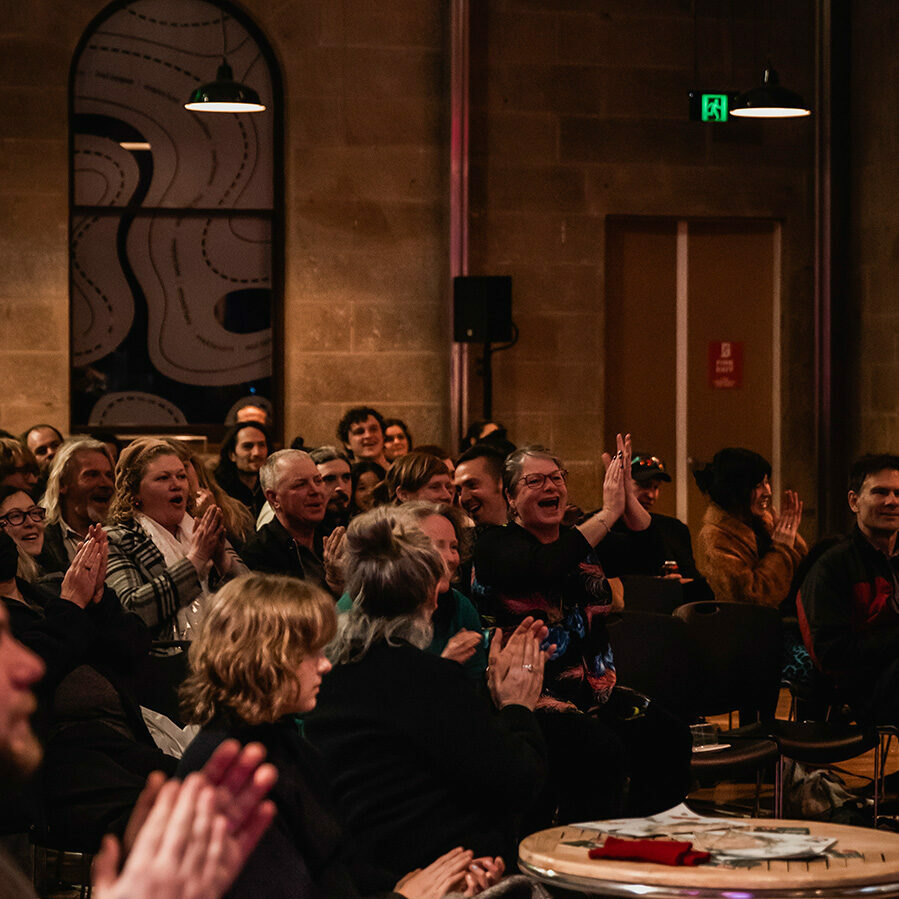 Doors open at 8:40pm, the fun begins at 8:50pm.
This session will end when the fun is over.
COVID-19 Entry Conditions.
Please maintain social distancing where possible.

Wash or sanitise your hands often.

Masks are encouraged. 

Please follow all COVID signage and the direction of Festival staff. 

If you are unwell, please stay home (see below for refund info) 
For visitors to the Tasmanian Museum and Art Gallery (TMAG)
Due to capacity limits at our Festival Hub at TMAG, patrons may be required to wait for admission to the site. Ticket holders for pre- booked talks will be given priority entry to TMAG, but may be asked to move directly to the talk venue.

Cancellations and Late Arrivals for events at TMAG
If for any reason you cannot attend your event, refunds will be available up to 1 day before your event. The Festival cannot guarantee refunds beyond that window. Event organisers reserve the right to reallocate your seats if you or your party have not claimed your seats within 15 minutes of the advertised start time of the talks or events.
Accessibility
The Tasmanian Museum and Art Gallery is fully accessible. If you have any questions about specific requirements, ring TMAG on (03) 6165 7000.

A Seat at the Table

Beaker Street Festival's pay-it-forward initiative, A Seat at the Table, helps make our science and art offerings accessible to those who can't afford to purchase a ticket. Ticket buyers have the option to donate towards the cost of a stranger's ticket. You won't know who you've helped, but your donation will go directly to allowing someone else to access this great event.
Need a seat at the table? Email: [email protected] with your name, email address, post code, your age (if you don't mind – it helps us gather data), which event you're interested in, and whether you would like one or two tickets. Your information will never be shared or made public. If we can offer you a seat, we'll notify you by email within a week of the event.