Join Professor Gretta Pecl, a renowned marine ecologist from the Institute for Marine and Antarctic Studies. Gretta has spent her career studying effects of climate change on the inhabitants of Tasmania's East Coast waters. Hear about her research, her predictions about the future of our iconic marine species and environments, and then chat with her over cocktails and dinner about how you can be part of the solution.
Warming waters and the east coast of Tasmania – what will the next 20 years bring?
Our ocean and coasts are incredibly important for the island state of Tasmania. Over the past twenty years, we've seen major changes to our marine systems, with many new species making Tasmania home, and significant losses of critical habitat-forming species like giant kelp. If current projections are borne out, waters will continue to warm and the frequency and intensity of marine heatwaves will continue to increase. What is the future likely to bring for our marine species, ecosystems, and industries off the east coast, and how can we adapt to these changes?
HOW TO BOOK
Stay at Freycinet Lodge for this stop on the Road Trip and get two free tickets to the talk. BOOK HERE.
If you'd like to join Gretta for a small-group dinner at Freycinet Lodge, please call the hotel on 03 6256 7222. Dinner bookings do not include talk tickets. Only a few spots left.
If you don't need accommodation, but want to buy tickets to the talk, click the yellow button below.
A Seat at the Table
Beaker Street Festival's pay-it-forward initiative, A Seat at the Table, helps make our science and art offerings accessible to those who can't afford to purchase a ticket. Ticket buyers have the option to donate towards the cost of a stranger's ticket. You won't know who you've helped, but your donation will go directly to allowing someone else to access this great event.
Need a seat at the table? Email: [email protected] with your name, email address, post code, your age (if you don't mind – it helps us gather data), which event you're interested in, and whether you would like one or two tickets. Your information will never be shared or made public. If we can offer you a seat, we'll notify you by email within a week of the event.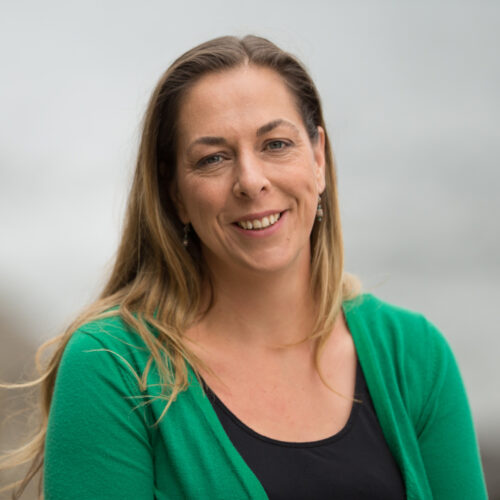 Gretta is a marine ecologist with a passion for science engagement and communication with the public. Much of her current research is about understanding climate change impacts in marine systems, and how our marine industries and communities may best adapt to these changes. She developed and leads the National citizen science project Redmap Australia, which invites fishers and divers around our coastline to help monitor changes in our seas. Gretta is also a Lead Author for the IPCC (Inter-Governmental Panel on Climate Change), Director of the Centre for Marine Socioecology at UTAS, and a mum of two teenagers.
The Tassie Science Road Trip is presented by Beaker Street Festival in partnership with