Session Two — Friday August 6th, Festival Hub @ TMAG
Science Unfiltered: Dispatches from the frontlines of a rapidly changing world
with auslan interpretation
Every day, a new fact, figure, or disturbing statistic makes the headlines about the rapidly changing, and often declining, state of our planet. What we don't hear about though, is how our scientists working behind the scenes to bring us that information are affected by experiencing these alarming changes firsthand, day in, day out. Four powerhouse women working in science and arts in Tasmania bring to Beaker Street their lived experiences on the front line of the plastic pollution problem facing our oceans and wildlife. Join us for an unfiltered, honest, and raw conversation about what these women — and so many people around the world — are dealing with right now: the consequences of environmental destruction. Eco-grief.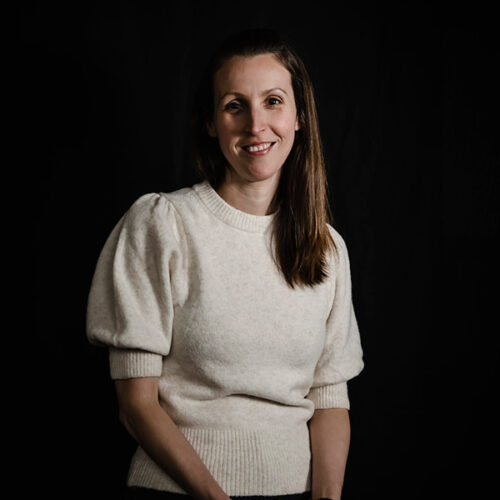 Dr. Jennifer Lavers is a Lecturer in Marine Science at the Institute for Marine and Antarctic Studies (IMAS), University of Tasmania. Her research focuses on understanding how remote islands and seabirds can act as bio-indicators of ocean health, particularly in relation to plastic pollution. She teaches a number of ecology-focused courses and coordinates Adrift Lab, a team of scientists who mentor graduate students through the research process. She is a member of the Specialist Committee on Seabirds and Plastic Pollution with the World Seabird Union and holds an adjunct position with the University of Western Australia's Oceans Institute. She is also a Subject Editor for the journal Avian Conservation and Ecology and she was recently recognised as the MacEwan University Alumni of the Year. She is actively involved in science communication and her research has a large impact on society's behaviour and choices towards the use and disposal of plastic. For example, she is a featured scientist in six international documentary films including Drowning in Plastics (BBC), Plastics in Paradise (Sky Ocean Rescue) and BLUE (Northern Pictures).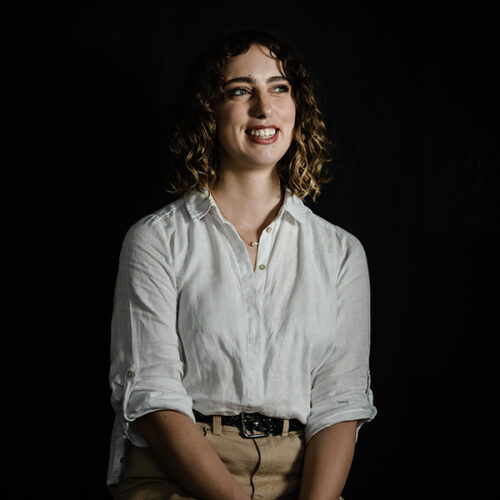 Lillian Stewart is a PhD Candidate from Adrift Lab at the University of Tasmania, where she researches the enormous amounts of marine plastics accumulating on the Cocos (Keeling) and Christmas Islands. Lillian will be working to develop a strategy to sustainably remove and utilise beach plastics to benefit the environment and communities. She is passionate about communicating science and constantly strive for meaningful, positive change across the environmental issues we face today. Lillian's previous work includes dissecting gull "vomit" pellets and recording the unnatural, manmade items our Tasmanian gulls are eating.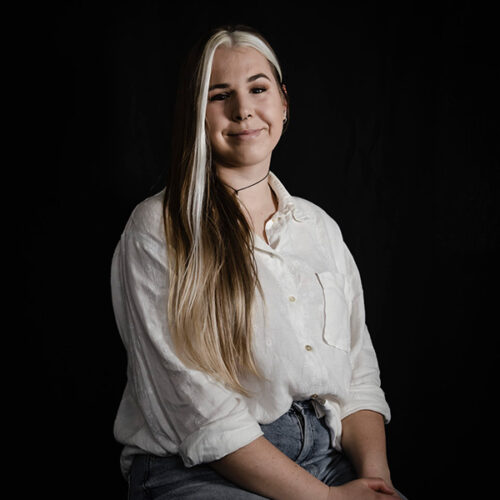 Megan Grant is a PhD Candidate with Adrift Lab at the Institute for Marine and Antarctic Studies, University of Tasmania. Her research is based around seabirds as vectors for nutrients and pollutants, with a particular focus on the broader implications of plastic ingestion by Flesh-footed Shearwaters (
Ardenna carneipes
) on the Lord Howe Island ecosystem.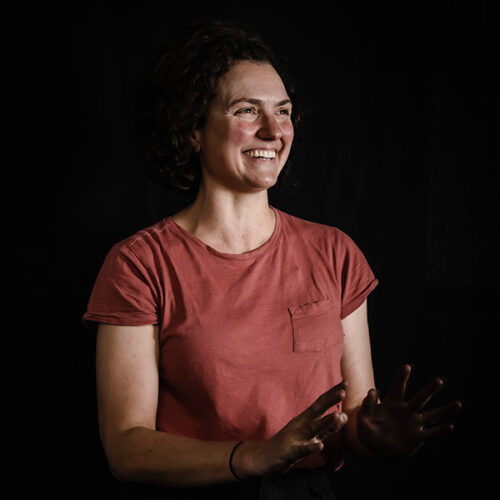 Lucienna Rickard is a NSW-born artist who now lives and works in Franklin, Tasmania. She graduated with a Bachelor of Fine Arts from the Queensland College of Art (Gold Coast Campus) in 2001, and relocated to Hobart where she was awarded her honours in 2002 and PhD in 2005 from the University of Tasmania. She was awarded the Rosamond McCulloch Cité des Arts Paris Residency in 2006, and has been exhibiting nationally for the past 20 years. Lucienne has worked almost exclusively in drawing for the last 15 years. Her most recent work explores her concern for wildlife.
Doors open at 7:20pm, talks begins at 7:40pm.
This is a 50-minute session.
COVID-19 Entry Conditions
All visitors 16 years and older are required to register their details on entry via the Check In TAS app. Please maintain social distancing especially when queueing or at our bars. If you are unwell, please stay home.
For visitors to the Tasmanian Museum and Art Gallery (TMAG)
Due to capacity limits at our Festival Hub at TMAG, patrons may be required to wait for admission to the site. Ticket holders for pre- booked talks will be given priority entry to TMAG, but may be asked to move directly to the talk venue.

Cancellations and Late Arrivals for events at TMAG
If for any reason you cannot attend your event, refunds will be available up to 1 day before your event. The Festival cannot guarantee refunds beyond that window. Event organisers reserve the right to reallocate your seats if you or your party have not claimed your seats within 15 minutes of the advertised start time of the talks or events.
Accessibility
The Tasmanian Museum and Art Gallery is fully accessible. If you have any questions about specific requirements, ring TMAG on (03) 6165 7000.
A Seat at the Table
Beaker Street Festival's pay-it-forward initiative, A Seat at the Table, helps make our science and art offerings accessible to those who can't afford to purchase a ticket. Ticket buyers have the option to donate towards the cost of a stranger's ticket. You won't know who you've helped, but your donation will go directly to allowing someone else to access this great event.
Need a seat at the table? Email: [email protected] with your name, email address, post code, your age (if you don't mind – it helps us gather data), which event you're interested in, and whether you would like one or two tickets. Your information will never be shared or made public. If we can offer you a seat, we'll notify you by email within a week of the event.