Sunday Session 2 — August 8th, Bond Store Basement @ TMAG
Distillers' Session
A Beaker Street Festival and Tasmanian Whisky Week Collaboration
Join four celebrated Tasmanian whisky distillers (Dean Jackson from Spring Bay, Kristy Lark-Booth from Killara, Bill McHenry from McHenry Distillery, and Damian Mackey from New Town Distillery) to learn about the science behind making some of the finest whisky in the world. Tickets include a half nip of whisky on arrival.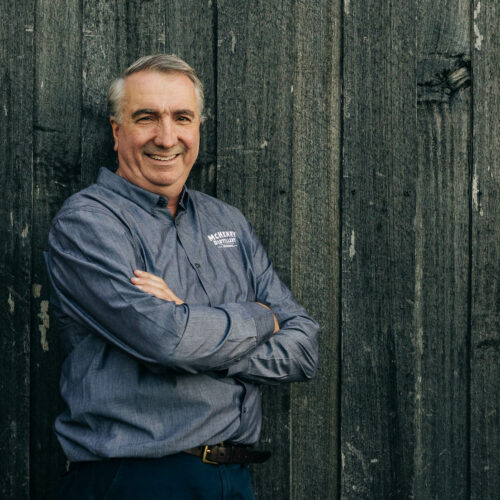 McHenry Distillery is Australia's southern-most whisky distillery.  Perched at the end of the great southern continent and battered by tempestuous gales from the west whipped up by storms in the Roaring 40s.  These cold turbulent winds purify the air and stimulate the atmosphere to produce the pristine rains that feed the Distillery's springs which become the heart of our spirit.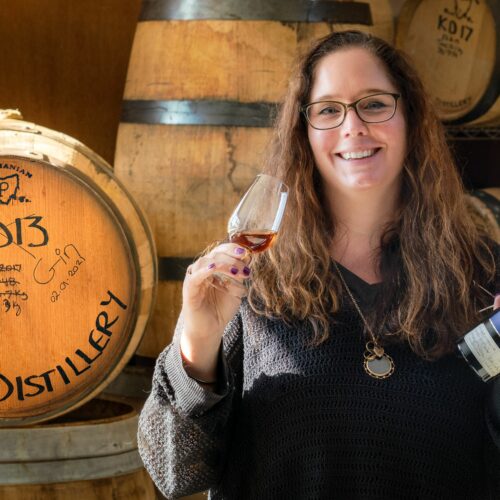 Kristy has been involved in the distilling industry for over 20 years, she learnt whisky making from her father, Bill Lark, the Godfather of the Australian distilling industry and the finesse of gin and liqueur production from her mother, Lyn. In 2016 Kristy the opportunity to open her own distillery, Killara, which is the first Australian distillery to be fully owned and operated by a second generation Australian distiller, and a female!! Located in the heart of the Coal Valley near the historic town of Richmond, Killara offers a paddock to bottle experience for whisky and gin lovers alike.
The passion her father has for the industry definitely rubbed off on Kristy as she is a huge advocate for not only the industry but specifically the women in the industry which is why she started the Australian Women in Distilling Association. AWDA is all about promoting and encouraging women in the distilling industry.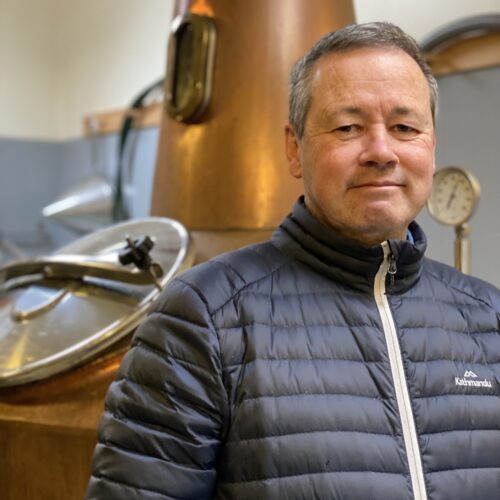 Damian and Madeleine Mackey established Mackey's Distillery in New Town, Tasmania, in 2007. It was during these exciting early days of the industry that Damian honed his craft as a maker of both gin and whisky. With the help of Bill and Lyn Lark, for whom Damian worked as a land surveyor in the 1990s, Tasmania's distinctively rich and smooth triple distilled single malt Mackey brand was born. Around a decade later the Mackeys helped to establish Shene Distillery, moving their entire operation there. This allowed the production of Mackey to seriously scale up. Additionally, they developed the multi-award-winning gin, Poltergeist, which was also released from Shene. Both the whisky and gin continued to gain ground over the following years, picking up a swathe of international awards. Damian and Madeleine have always drawn on their Irish heritage for inspiration. Triple distillation was an anomaly in the early days of the Tasmanian industry, but it has become their signature.
In 2019 Damian and Madeleine re-established, and enlarged, their original distillery. At the beginning of 2020 they began laying down Tassie's first pot-still whisky casks, made from a mash bill containing both malted and unmalted barley, as well as oats. They are hoping that other Tassie distillers will catch on to 'Tasmanian Pot Still Whisky' and it will become a genuine category, combining everything that makes Tasmanian whisky great with this wonderful and complex whisky-production method from Ireland. The first casks are likely to be mature around mid-2022. In recent months Damian and Madeleine launched Bright Night Gin, a deep & complex tipple that they hope will appeal to a wide range of tastes.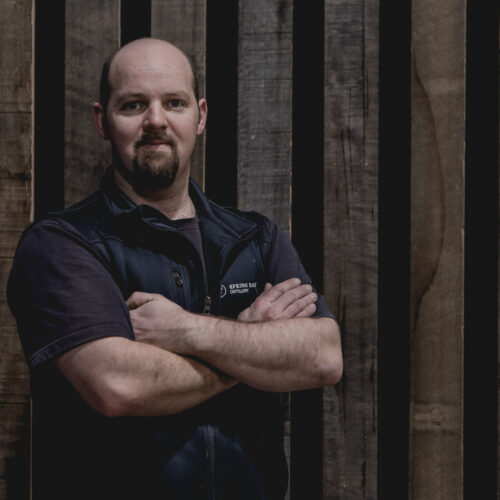 Dean Jackson has worked in the industry for nearly 9 years, working as a distiller at two distilleries and assisting at others. Dean has experience with all parts of the whisky making process — from farming (growing and harvesting) to malting, brewing, distilling and maturation. In his career, Dean has designed and made many other products,  like brandy, gin, schnapps, liqueurs and more, and
been able to pass on his knowledge through teaching many current and emerging distillers. 
Dean has worked as part of the team at Spring Bay Distillery for just over 2 years, happily working alongside Cam and Suzy Brett as well as our newest team member Hannah. Spring Bay Distillery's approach to distilling is about working with the best local and Australian sourced ingredients to create a great consistent product that is always extremely drinkable. 
Doors open at 3:00pm. Come in, grab a whisky, find a seat. The talks will start around 3:15pm.
This is a 90-minute session.
COVID-19 Entry Conditions
All visitors 16 years and older are required to register their details on entry via the Check In TAS app. Please maintain social distancing especially when queueing or at our bars. If you are unwell, please stay home.
For visitors to the Tasmanian Museum and Art Gallery (TMAG)
Due to capacity limits at our Festival Hub at TMAG, patrons may be required to wait for admission to the site. Ticket holders for pre- booked talks will be given priority entry to TMAG, but may be asked to move directly to the talk venue.

Cancellations and Late Arrivals for events at TMAG
If for any reason you cannot attend your event, refunds will be available up to 1 day before your event. The Festival cannot guarantee refunds beyond that window. Event organisers reserve the right to reallocate your seats if you or your party have not claimed your seats within 15 minutes of the advertised start time of the talks or events.
Accessibility
The Tasmanian Museum and Art Gallery is fully accessible. If you have any questions about specific requirements, ring TMAG on (03) 6165 7000.
A Seat at the Table
Beaker Street Festival's pay-it-forward initiative, A Seat at the Table, helps make our science and art offerings accessible to those who can't afford to purchase a ticket. Ticket buyers have the option to donate towards the cost of a stranger's ticket. You won't know who you've helped, but your donation will go directly to allowing someone else to access this great event.
Need a seat at the table? Email: [email protected] with your name, email address, post code, your age (if you don't mind – it helps us gather data), which event you're interested in, and whether you would like one or two tickets. Your information will never be shared or made public. If we can offer you a seat, we'll notify you by email within a week of the event.