Meet Dr Andy Flies, a scientist at the Menzies Institute for Medical Research working on a vaccine for Devil Facial Tumour Disease. Hear about the plight of the threatened Tasmanian Devil and learn about how scientists go about developing a new vaccine. After the talk, join Andy for drinks and dinner, or have a coffee with him the following morning.
Molecular and viral warfare against transmissible cancers in Tasmanian devils
Two different contagious cancers have killed thousands of Tasmanian devils in the past 25 years, devastating populations of this iconic species and threatening its long-term survival. Hear from Andy about his work with the Tasmanian devil immunology and vaccine team, who are leading the way in understanding this extremely rare transmissible cancer. By adapting techniques from human medicine to stimulate the devil's immune system to kill devil facial tumour cells, these scientists are making great strides towards developing a vaccine to protect the species.
How to Book
Stay at Cradle Mountain Hotel for this stop on the Road Trip, and get two free tickets to the talk. BOOK HERE.
If you'd like to join Andy for a small-group dinner at Cradle Mountain Hotel, please call the hotel on 03 6492 1404. Dinner bookings do not include talk tickets. Only a few spots left.
If you don't need accommodation, but want to buy tickets to the talk, click the yellow button below.
A Seat at the Table
Beaker Street Festival's pay-it-forward initiative, A Seat at the Table, helps make our science and art offerings accessible to those who can't afford to purchase a ticket. Ticket buyers have the option to donate towards the cost of a stranger's ticket. You won't know who you've helped, but your donation will go directly to allowing someone else to access this great event.
Need a seat at the table? Email: [email protected] with your name, email address, post code, your age (if you don't mind – it helps us gather data), which event you're interested in, and whether you would like one or two tickets. Your information will never be shared or made public. If we can offer you a seat, we'll notify you by email within a week of the event.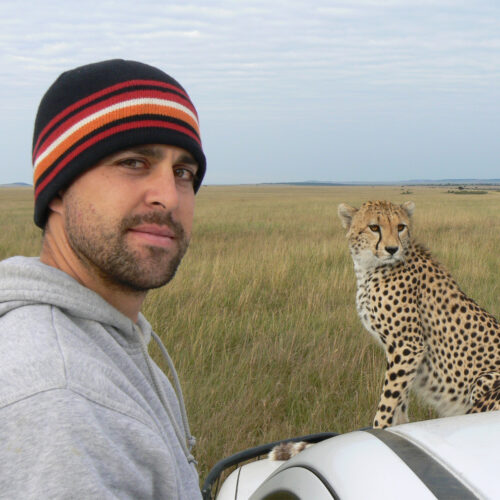 Andrew Flies completed a Bachelor of Science degree at Minnesota State University in 2002, with minors in Chemistry and Math. He then transitioned to immunology and worked at The Mayo Clinic (2003-2004) and Johns Hopkins University (2004-2006) where his primary responsibility was developing and testing monoclonal antibodies. He was his PhD from Michigan State University in Dec 2012. His research studied the effects of ecology on the immune system of a large carnivore. He moved to Australia in 2013 and worked vaccinia-virus based vaccines for one year. His focus since 2014 has been on the development of cancer vaccines and reagent development (e.g. recombinant proteins, nanobodies) for non-model species. His recent publications focus on an adenovirus-based cancer vaccine (Expert Review of Vaccines, 2020), rapid immunology reagent development (Science Advances, 2020), and "Rewilding immunology (Science, 2020).
The Tassie Science Road Trip is presented by Beaker Street Festival in partnership with