Sunday Session 3 — August 8th, Bond Store Basement @ TMAG
Aboriginal Fire as Ecosystem and Cultural Restoration: a talk and performance
Hear directly from Tasmanian Aboriginal fire practitioners about the importance of reviving Aboriginal cultural burning. A panel discussion chaired by Nunami Sculthorpe-Green with Andry Sculthorpe, Baden Maynard, and Fiona Maher, in collaboration with harpist Emily Sanzaro and projection artist Cary Littleford.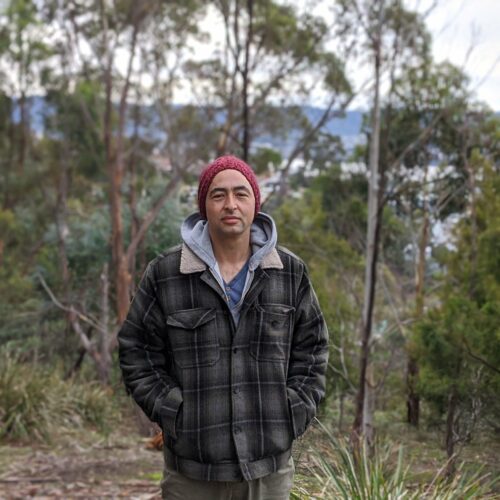 Andry Sculthorpe is a pakana man who works for the Tasmanian Aboriginal Centre's milaythinna pakana land management program, and is a director for the Fire sticks alliance Aboriginal corporation. Andry has worked on and off for over 15 years in coordination and delivery of land management projects on returned Aboriginal Lands and in the delivery of Aboriginal heritage training to the Aboriginal community. Andry has also been extensively involved in Aboriginal Heritage management in Tasmania within the Aboriginal community and the state government, as well as a regional coordinator for the local NRM body.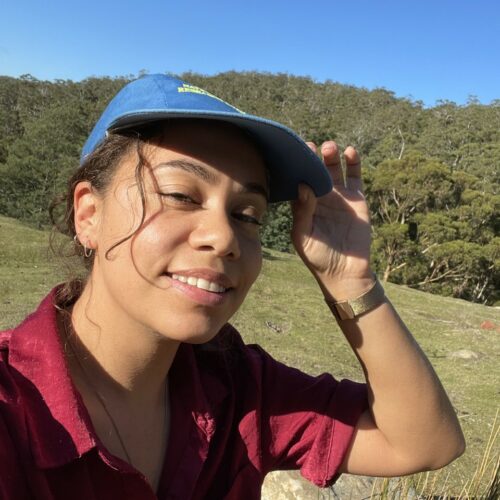 Nunami Sculthorpe-Green is a proud palawa and Warlpiri woman who has represented her community at the state, national and international level and is passionate about raising awareness of Aboriginal history and social justice issues.
Nunami holds a BA in history and legal studies from the University of Tasmania and has a professional background in community development and public education focusing on aboriginal culture, history and activism.
She has presented at a range of events and facilitated Aboriginal programming for all ages.  Nunami is passionate about Aboriginal heritage protection and land ownership and undertook cultural fire management training in 2015.
As an artist Nunami has created developed the first Aboriginal tour of nipaluna, originally presented as part of Ten Days on the Island in 2021. She is the Tasmania performs indigenous mentor for 2021.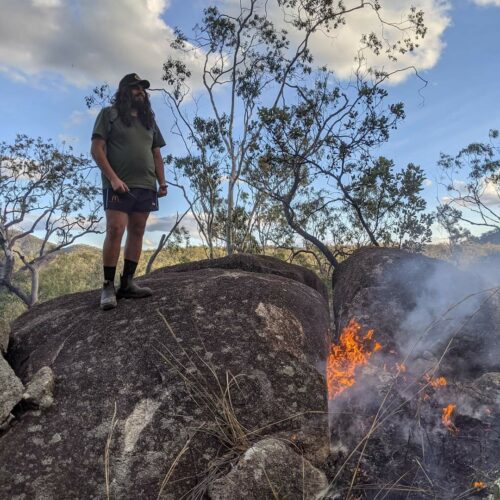 Baden
Maynard is a young Tasmanian Aboriginal man and pakana trainee with the Tasmanian Aboriginal Centre working on fire projects around Tasmania.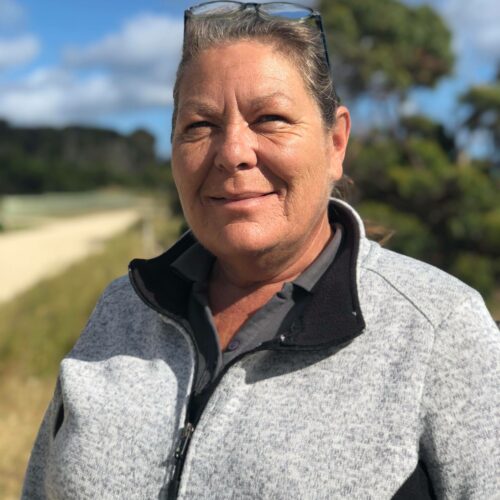 Fiona Maher is a proud pakana woman living on truwana/Cape Barren Island. Fiona co-ordinates the truwana Rangers on the island. The truwana Rangers have re-introduced cultural burning back into the landscape to retain and bring back healthy country and continue their people's cultural practices.
Cultural fire gives our people the opportunity to reconnect to country and culture, manage the cultural and natural values as well as protecting important places from wildfire.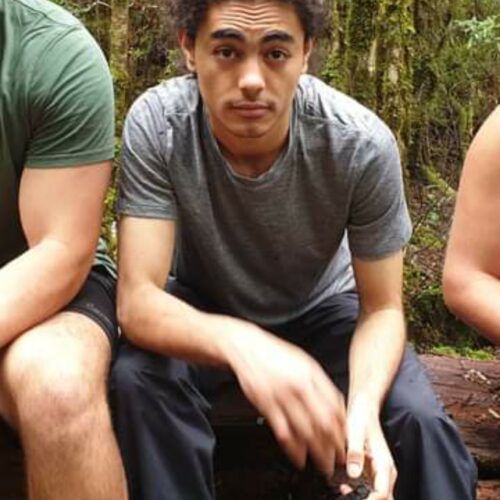 Kulai Sculthorpe is a pakana trainee with the Tasmanian Aboriginal Centre, and has been undertaking training in cultural burning and land management.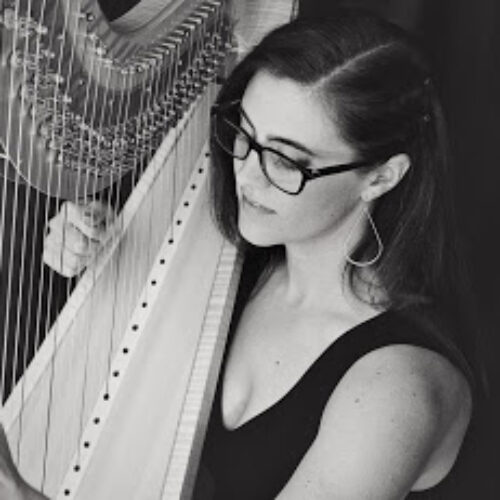 Emily is a harpist, vocalist, violinist and loop artist based in Launceston, Tasmania.  She is also a registered Occupational Therapist and therapeutic musician.  Emily took an unusual path in becoming a professional musician; after classical training in violin from a young age, she started learning the harp in her late twenties as a hobby whilst working as a health professional.  With a combination of hard work and opportunity Emily organically found herself firmly ensconced in a new career.
Emily plays a wide range of musical genres on the harp including classical, folk, jazz & blues.  She specialises in creating contemporary arrangements, original compositions, improvisations and experimentation with percussion, electronic effects and looping.  Emily relishes any opportunity to depart from the type of music audiences expect to hear from a harp.  With the use of her loopstation, Emily is able to combine harp, vocals, violin, effects and percussion into her solo performance creating a complex, multi-layered sound.  She is also able to present the harp as a solo acoustic instrument for a traditional sound when the occasion requires it.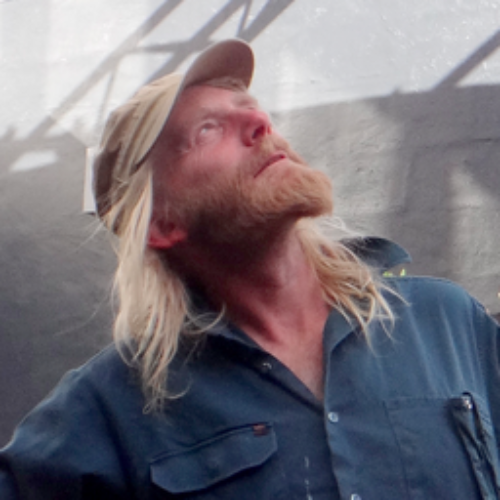 Cary Littleford emerged artistically as live video performer VJ Smucklepod in the
Tasmanian rural underground in 2010. Since then he has gone on to do live VJ
performances, recycled interactive installations and small to large-scale projection
mapping displays at various events including Unwind, Falls Festivals, Fractangular
Festivals, FRESH, FauxMO, DARK MOFO, Devil In The Streets, Day of the Dead,
Momentum, NewKind, Sanctum, Jazz events, 2018 Remembrance Day projection
project, TMAG Beaker St events etc, Community exhibitions, countless pub gigs and
many others. Now turning to experimenting with connecting communities through live
projection mapping in inspiring organic spaces and the quirky world of digital
light-field photography.
Doors open at 6:00pm, session begins at 6:30pm.
This is a 90-minute session.
COVID-19 Entry Conditions
All visitors 16 years and older are required to register their details on entry via the Check In TAS app. Please maintain social distancing especially when queueing or at our bars. If you are unwell, please stay home.
For visitors to the Tasmanian Museum and Art Gallery (TMAG)
Due to capacity limits at our Festival Hub at TMAG, patrons may be required to wait for admission to the site. Ticket holders for pre- booked talks will be given priority entry to TMAG, but may be asked to move directly to the talk venue.

Cancellations and Late Arrivals for events at TMAG
If for any reason you cannot attend your event, refunds will be available up to 1 day before your event. The Festival cannot guarantee refunds beyond that window. Event organisers reserve the right to reallocate your seats if you or your party have not claimed your seats within 15 minutes of the advertised start time of the talks or events.
Accessibility
The Tasmanian Museum and Art Gallery is fully accessible. If you have any questions about specific requirements, ring TMAG on (03) 6165 7000.
A Seat at the Table
Beaker Street Festival's pay-it-forward initiative, A Seat at the Table, helps make our science and art offerings accessible to those who can't afford to purchase a ticket. Ticket buyers have the option to donate towards the cost of a stranger's ticket. You won't know who you've helped, but your donation will go directly to allowing someone else to access this great event.
Need a seat at the table? Email: [email protected] with your name, email address, post code, your age (if you don't mind – it helps us gather data), which event you're interested in, and whether you would like one or two tickets. Your information will never be shared or made public. If we can offer you a seat, we'll notify you by email within a week of the event.