Theatre Royal Studio Theatre at the Hedberg
Venue Details
Book Now
Themes: Conversation Starter
|

Dark Skies

|

Fact Finding

|

Future Tech

|

Mind Blowing

|

Unseen
Access: Auslan Interpreting
|

Family Friendly

|

Seated Option

|

Wheelchair Access
How the Webb Telescope lets us peer 13.5 billion years into the past
Join Dr Martin George on a journey to the oldest stars and galaxies, when our universe was young and the first sources of light were forming. NASA's James Webb Space Telescope is the most powerful telescope ever, but how does it work and why is it capable of showing us beautifully sharp images from an unimaginably distant past?
Following the talk, we'll take in a presentation of some of Webb's most stunning and impressive images, set to live music by violinist Charlie McCarthy.
Our MC for this event will be Mark Horstman.
Immediately following this performance, the audience and speakers will be invited across the street to Beaker Street's Festival Hub at the Tasmanian Museum and Art Gallery. Featuring delicious food and drink, live music, science/art exhibitions, 150+ scientists to chat with, and more — you won't want to miss it!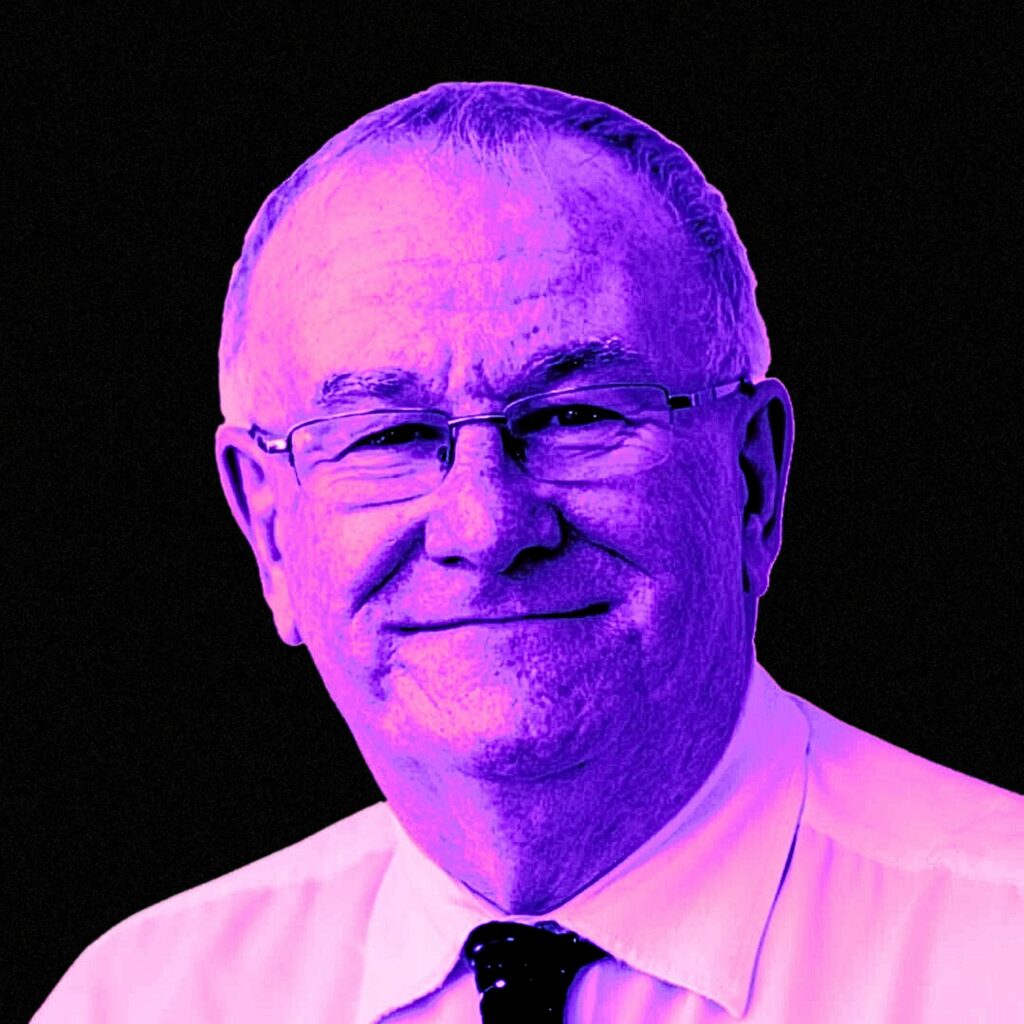 Dr Martin George is Principal Astronomer at Hive in Ulverstone. Martin's planetarium duties include running shows with a live night sky presentation, producing material for the planetarium, and responding to astronomical queries from many sources. On many occasions he has appeared in Tasmanian courts as an expert witness.
Martin was born in England and educated at the University of Tasmania, obtaining an honours degree in Physics. He has subsequently completed a PhD on the history of low-frequency radio astronomy in Tasmania.
He is passionate about public communication of astronomy, being well known in the media and making frequent appearances on radio (mainly) and television since 1973 to discuss astronomy and space research. Amongst Martin's many other media activities are regular newspaper and magazine columns: notably, he has a weekly article in Hobart'sSaturday Mercury newspaper. Martin has also appeared in the media in several other countries, and has co-authored two books.
Martin is a Fellow and former President (President, 2005-06) of the International Planetarium Society (IPS) — the world body of planetarium professionals — and is the IPS Chair of International Development. He is currently assisting Thailand in setting up a national planetarium society, and leading an international task force to assist Ukrainian planetariums.
Martin is a recipient of the David Allen Award (2009) for Astronomy Communication from the Astronomical Society of Australia, and the Winifred Curtis Medal for Science Communication (also 2009) from the Science Teachers' Association of Tasmania.
Martin is a member of several other astronomy-related professional organisations, including the International Astronomical Union (IAU), the world body of professional astronomers. His IAU involvements include Education, and the history of Radio Astronomy.
Outside of his astronomical activities, Martin has many other interests. In particular, he enjoys travel and immersing himself in history, languages and other cultures. Martin has also been a tour leader, on several occasions, for astronomical tours within Australia and overseas. He is also a keen photographer, and a passionate bridge player, being an Australian Grand Master.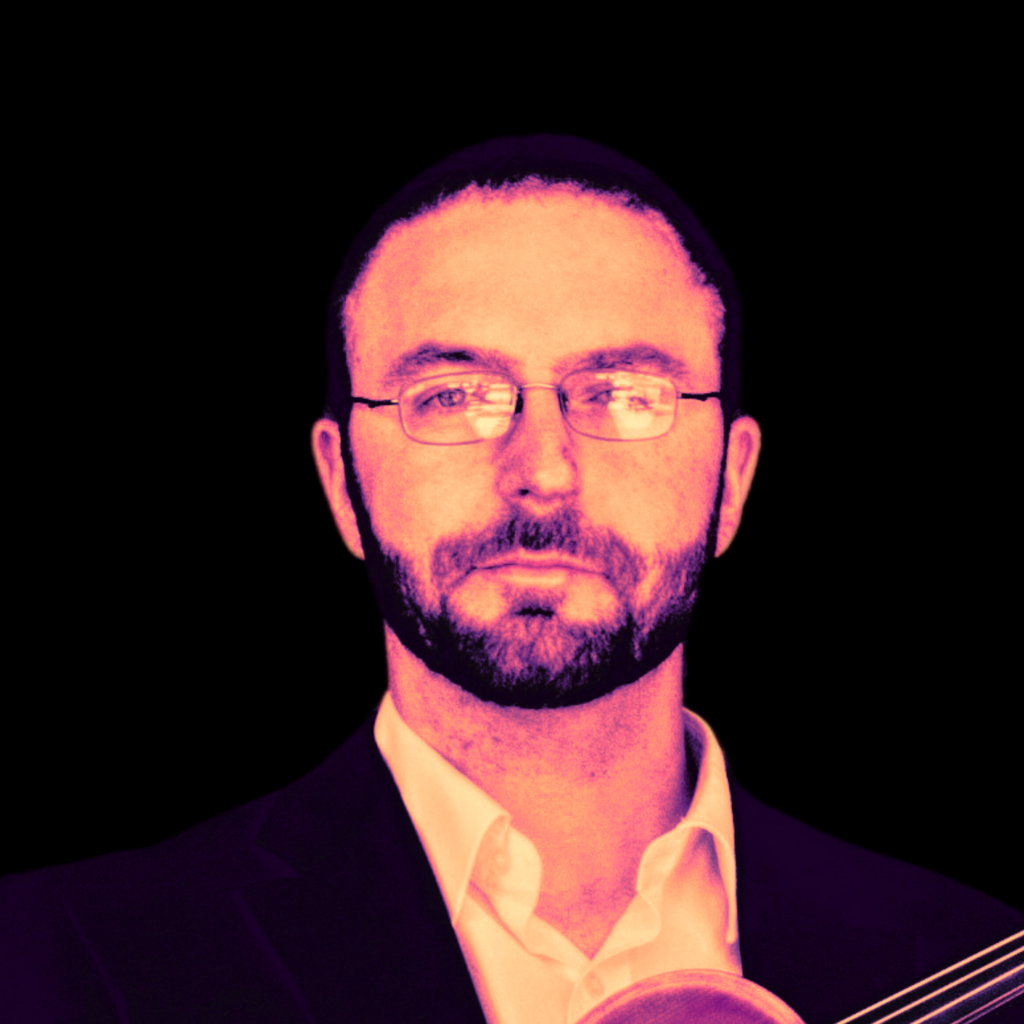 Introducing Charlie McCarthy, AKA Violaloop!
Ever wondered about the magic of Live Looping? It's a remarkable technique using a loop pedal that allows musicians to craft captivating music across any style and instrument. With Charlie at the helm, prepare to be amazed.
Live Looping enables Charlie to build a rich musical tapestry right before your eyes. During his performances, he records snippets of his live playing, seamlessly looping them to form intricate layers of sound. These loops can be summoned at will, adding depth and complexity to his compositions. It's as if one musician can summon the symphony of a whole orchestra, all in real-time!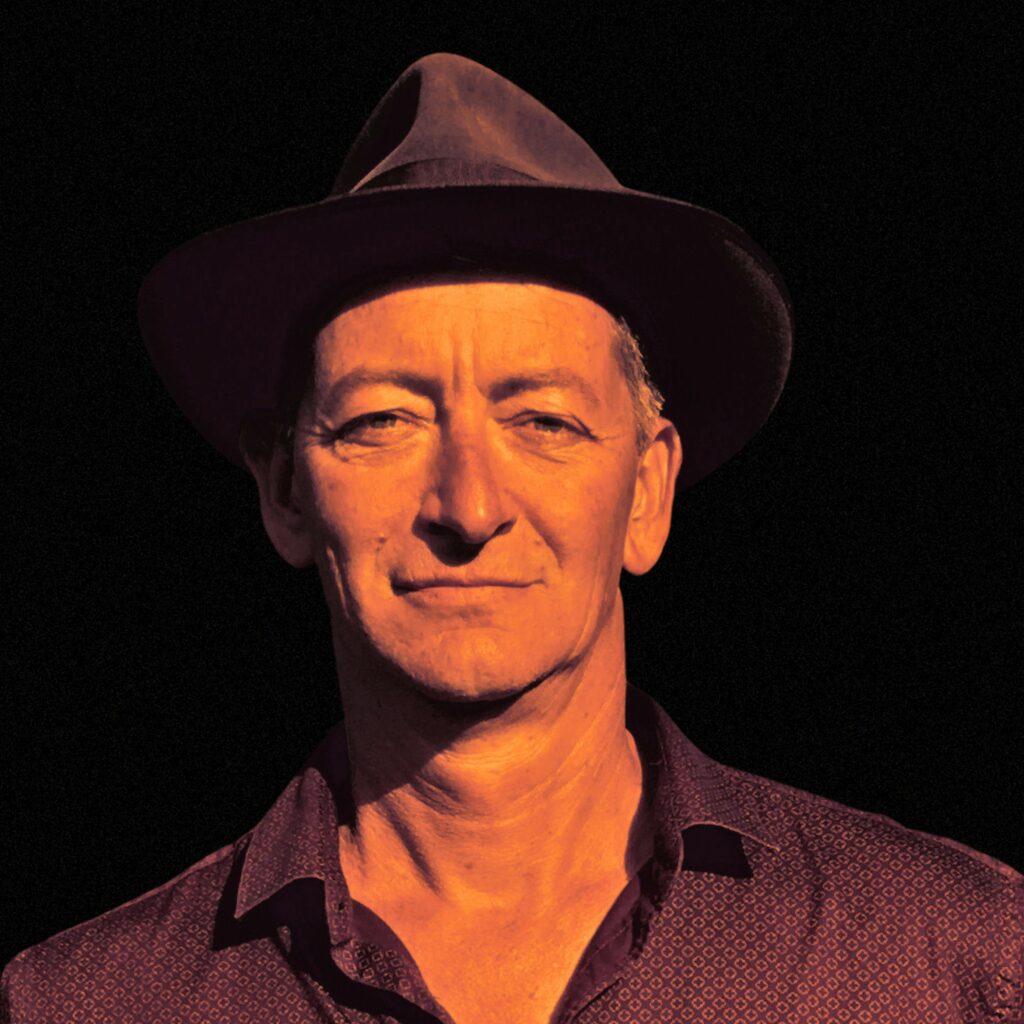 Mark Horstman is an experienced science journalist, fortunate to travel Australia and the world making documentaries for ABC-TV. Specialising in Antarctic science communication, he is currently working for the Australian Antarctic Program Partnership at the University of Tasmania. He's motivated by the belief that to protect Antarctica and the Southern Ocean is to protect the future of our life on this planet. He enjoys telling strong and engaging stories in print, video or podcast that bring scientists to the audiences they deserve. And he's proud to have been part of the Beaker Street Festival since it started in 2017.
A Seat at the Table
Beaker Street Festival's pay-it-forward initiative, A Seat at the Table, helps make our science and art offerings accessible to those who can't afford to purchase a ticket. When you buy a ticket you have the option to donate towards the cost of a stranger's ticket. You won't know who you've helped, but your donation will go directly to allowing someone else to access this great event.
If you'd like to request one or two free tickets, please let us know. If we can offer you a seat, we'll notify you by email.
Theatre Royal Studio Theatre at The Hedberg
Take a Virtual Tour
Opening in 1837, Hobart's Theatre Royal has been the home of contemporary theatre in Tasmania for more than 185 years and is Australia's oldest working theatre. This national treasure occupies an important place in the hearts of Tasmanians and many visitors to Hobart.
The newly opened Studio Theatre within The Hedberg is a state of the art venue suitable for a variety of performance formats. This contemporary performance space can seat up to 300 audience members and the intimacy of the theatre supports the story tellers and artists presenting in the theatre.
Eat and drink
There are three bars to choose from for a pre-show beverage: the Theatre Bar, Circle Bar and Studio Bar. The bars offer a selection of beverages and snacks for you to enjoy during the show. Food and drinks purchased from the bars are permitted inside the venue (excluding hot items). Cash and eftpos payment accepted. The venue is a licensed premise, and alcohol purchased elsewhere may not be brought onto or consumed on the premises.
Accessibility
Inside the main entrance a multi-level foyer space provides lift access to all levels. The Studio Theatre has dedicated seating options for wheelchair users and their guests, and there are accessible seating options in the Stalls. The Studio Theatre is equipped with an Assistive Hearing System and welcomes guests accompanied by guide, hearing or assistance dogs. Please call the Theatre Royal Box Office if you have any queries relating to access.
Corner of Campbell & Collins Streets, nipaluna/Hobart
Box Office: 03 6146 330
Walkthrough to the Studio Theatre for the Beaker Street Talks Program
The Theatre Royal entrance is located on the corner of Campbell Street and Collins Street. There are glass automatic doors into the level 1/ground floor foyer. These doors face the intersection at a 45 degree angle. The Theatre Royal is fully wheelchair accessible and has a very helpful team who can answer any questions. 
From the automatic doors there are 15 stairs to level 2 or lift access to the left of the staircase, go to level 2 for the box office if you don't have tickets otherwise go to level 4 for the Studio Theatre foyer, bar and Studio Theatre access. From the lifts on level 4, walk straight about 5 metres to the bar and/or turn right for accessible toilets
If taking the stairs walk up to level two and continue straight and then sharp right to the second set of stairs. Walk up these stairs then hard U-turn to the third floor foyer, continue round to the next set of stairs which will take you to the fourth floor foyer which is the Studio Theatre foyer, bar and Studio Theatre access. The bar is straight in front of you.
Bar:
Once at the Bar you can order a drink. There is wine, beer and simple spirits as well as soft drinks and nibbles. Feel free to ask the bar staff for the full menu.
Once facing the bar's service area, turn left for the theatre entrance, which is about 10 metres straight.
Toilets:
After leaving the lifts head straight to the bar then turn right for accessible toilets.  
If arriving via the stairs the accessible toilets are to the right of the bar.
The accessible toilets are gender neutral and we encourage that you use whichever toilet makes you feel comfortable. 
Female toilets are to the left of the bar and male toilets are to the right of the Studio Theatre Access.
Theatre Entrance:
Once past the bar, continue straight for about 10 metres. You will go through two sets of doors which are staffed by Theatre Royal Front of House staff who will show you to your allocated seat. 
Info Booth:
The Beaker Street Info Booth will be positioned 15 metres straight from the lift, or to the left of the top of the stairs. There will be volunteers behind a trestle table who can tell you about the talks, the rest of the Beaker Street program and how to navigate the Theatre Royal, as well as being all round good humans who love a chat. 
After the Talks:
We invite you to head to the Festival Hub at the Tasmanian Museum and Art Gallery (TMAG) after each talk session. TMAG is located near the corner of Campbell Street and Macquarie Street. The Festival Hub @ TMAG is a free event with music, food, booze and lots of science. After each talk there will be music along Campbell Street leading you to TMAG- follow the Points of Sound! 
When in doubt please ask our wonderful volunteers, they are equipped with lots of information!