19 Cambridge Rd, Bellerive
Experience: Connect
|

Free

|

Interactive
Themes: Conversation Starter
|

Fact Finding
Visit the Sound Museum in the old historical 1897 Bellerive Post Office. See how sound was recorded and replayed, from the late 1800's to today.
Player pianos, gramophones and radio were the state of the art and took science into entertainment and into the lounge room.
You can experience all this again at the Sound Museum.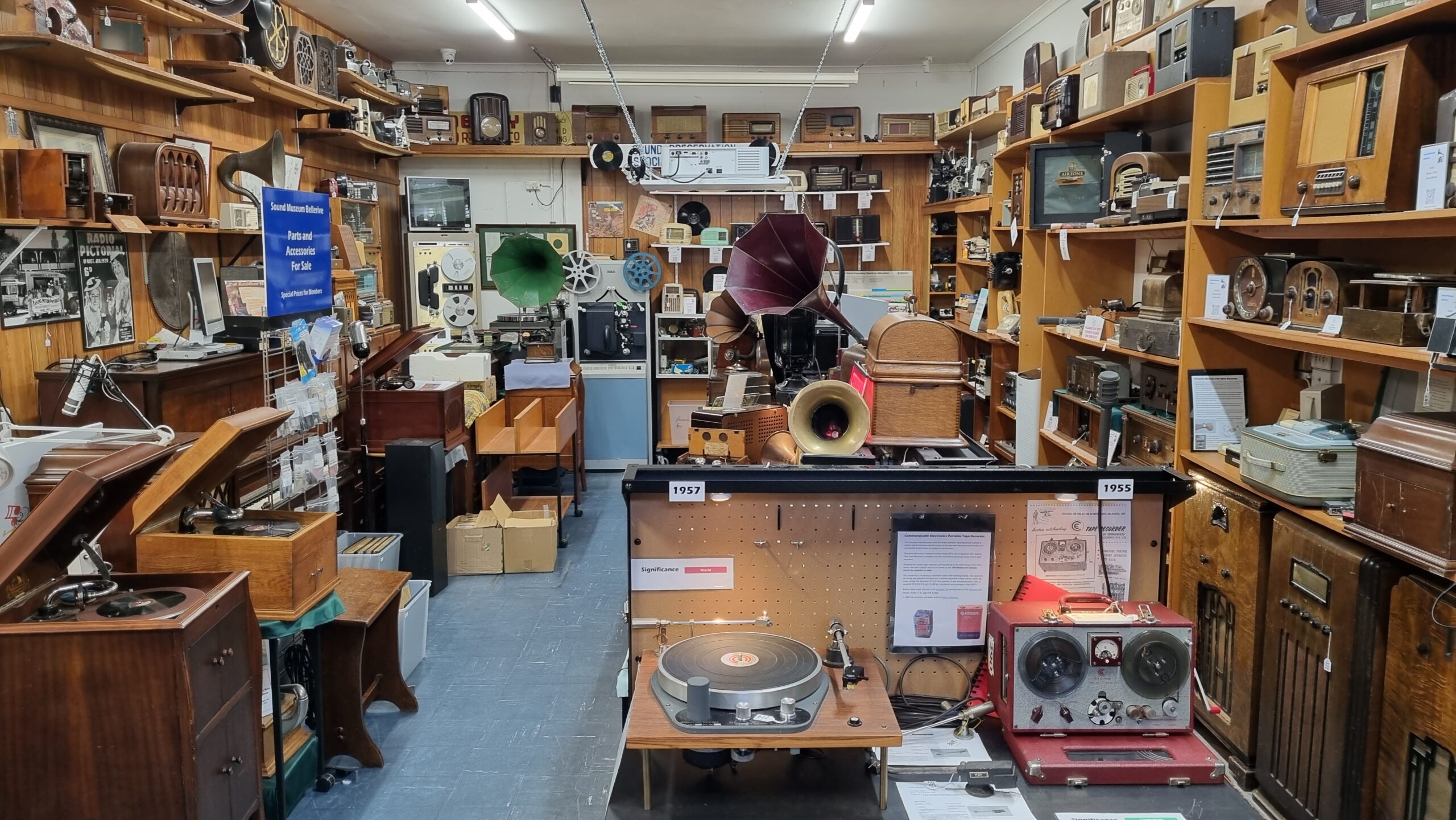 Photo supplied by Sound Preservation Association of Tasmania. Tile AI-generated image using prompts, 2023. Midjourney. Courtesy of Beaker Street.
BEAKER STREET CRAWL