Book Now
Experience: Active
|

Connect

|

Outdoors
Themes: Field Trip
|

Mind Blowing

|

Unseen
Tune in to a world of tiny treasures
During a walk in the forest, naturalist and celebrated slime mould expert Sarah Lloyd will describe the life cycle of slime moulds and their role in the ecosystem.
Sarah will indicate the sort of places slime moulds inhabit, how and where to find them, and outline the difficulties of identifying Australian species, many of which require DNA sequencing to confirm their identity. Participants will also get the chance to view numerous species under a microscope, and Sarah will demonstrate the photo stacking technique used to view the detail in these mostly small and very beautiful organisms.
This is a rare opportunity to walk alongside one of science's self-taught experts, in an exceptional natural laboratory. Sarah has spent the past 13 years studying and collecting slime moulds (myxomycetes) in the wet eucalypt forest and based on her work, the area is now recognised as one of the world centers of myxomycete diversity.
Notes:
Photography will not be allowed during the tour. There will be a 2.5 km walk through the forest, so a reasonable level of fitness is required. Wear warm clothes and walking shoes or boots. Please bring lunch and, if possible, a 10x hand lens (loupe) and head lamp or torch. If you do not have this equipment, Sarah has a few spares she can lend.
This is a small-group tour with a maximum of 10 participants. If you miss out, put your name on the waitlist and we will contact you if a space opens up, and we'll do our best to organise a second session if there's a lot of demand.
Feature image credit: Sarah Lloyd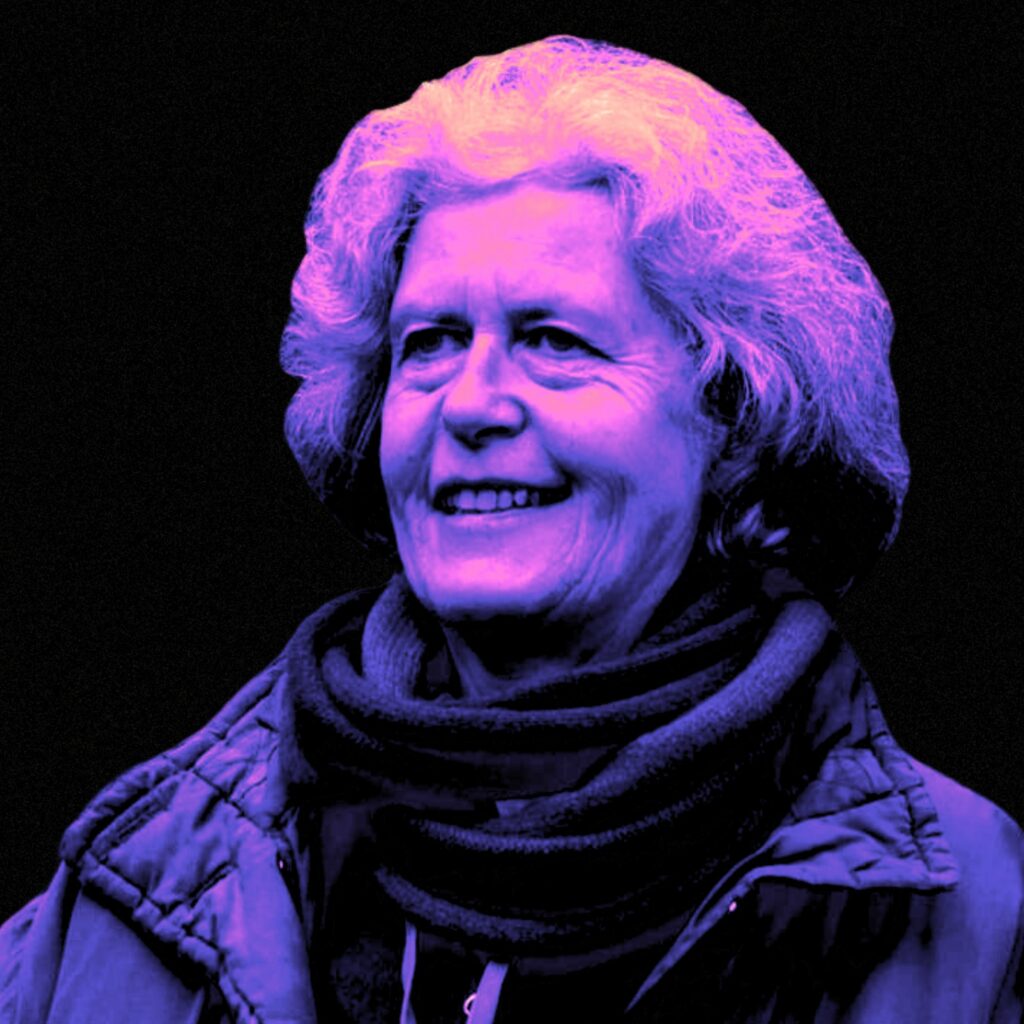 Sarah Lloyd OAM is a Tasmanian naturalist whose passion for nature began in early childhood with a love of birds. In 2008 Sarah initiated 'A Sound Idea', a project to monitor bush birds using digital sound recorders and numerous volunteers. Her interests have broadened in recent decades to include plants, fungi, invertebrates and bryophytes. In 2010 Sarah started exploring the little-known world of myxomycetes (also known as plasmodial or acellular slime moulds) in the forest that surrounds her home at Birralee in Northern Tasmania and in 2022 she published the fourth edition of her popular book 'Where the Slime Mould Creeps'. In 2018 she was the recipient of the prestigious Australian Natural History Medallion that is awarded each year to the person judged to have made the most meritorious contribution to the understanding of Australian natural history. In 2019 she was awarded an OAM for services to the environment – and slime moulds.
A Seat at the Table
Beaker Street Festival's pay-it-forward initiative, A Seat at the Table, helps make our science and art offerings accessible to those who can't afford to purchase a ticket. When you buy a ticket you have the option to donate towards the cost of a stranger's ticket. You won't know who you've helped, but your donation will go directly to allowing someone else to access this great event.
If you'd like to request one or two free tickets, please let us know. If we can offer you a seat, we'll notify you by email.