Plant advocacy through Fabric Design
Level 9 / 65 Murray st, Hobart
Experience: Connect
|

Free

|

Interactive
Themes: Conversation Starter
|

Fact Finding
Access: Family Friendly
|

Seated Option

|

Wheelchair Access
Step into Deborah Wace's fabric design and printmaking studios & open a window into the botany of Tasmania's wild and endangered plant communities.
Deborah's work melds Art and Science, alongside History and Culture,
Watch many short films showcasing her arts practice & underwater silk forests of seaweed designs. Relax in a silken, linen and wallpaper wonderland on the 9th Floor of 65 Murray St. Hobart.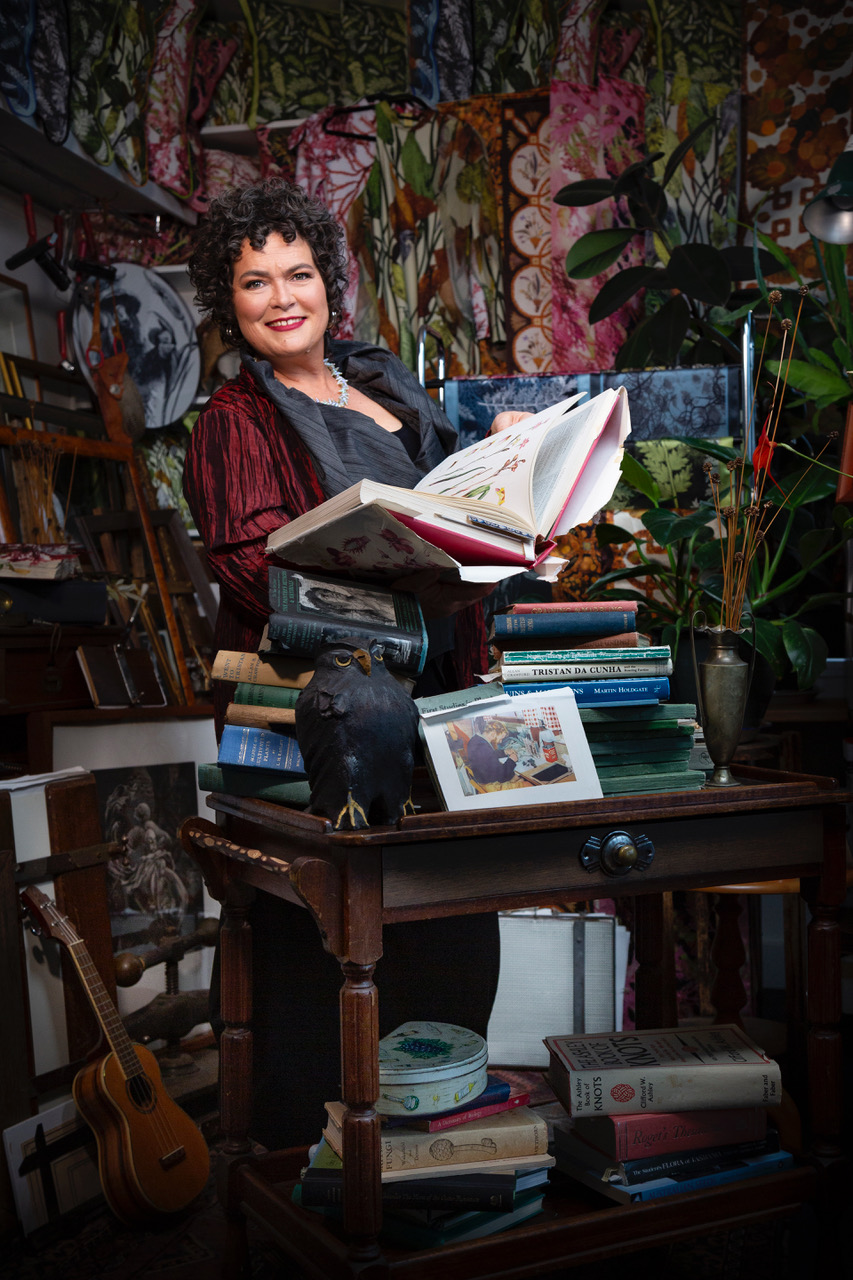 Photo supplied by Deborah Wace. Tile AI-generated image using prompts, 2023. Midjourney. Courtesy of Beaker Street.
BEAKER STREET CRAWL