Dark Sky Dinner @ NOCTURNA
$170 + Booking Fee – SOLD OUT
Spring Bay Mill, Triabunna
Venue Details
Join Waitlist
Experience: Connect
|

Food & Drink

|

Interactive

|

Music

|

Talk
Themes: Conversation Starter
|

Dark Skies
Access: Seated Option
|

Wheelchair Access
A feast of local delights by candlelight
Our NOCTURNA weekend begins with a glorious dinner at Spring Bay Mill — a sumptuous, candle-lit meal of local and sustainable produce prepared by celebrated chef Lilly Trewartha. The evening will begin with a Statement of Country by Theresa Sainty, a Pakana woman and Indigenous scholar who will be speaking throughout the NOCTURNA weekend about milaythina wurangkili, or Sky Country. We'll also hear from Dark Sky Tasmania president Landon Bannister on the importance of dark skies and how we can protect access to one of our most prized natural resources. We'll enjoy a talk by Professor Barbara Holland, whose work in mathematics and evolution can offer mind-bending insights into the vast unknown of the universe. (We are such huge fans of Prof Barbara that we've invited her back to the Festival every single year — you won't want to miss this!) During the evening, we'll take in captivating performances by the remarkably talented harpist Emily Sanzaro.
Alcoholic and non-alcoholic drinks will be available for purchase.
It will be an intimate and memorable evening of compelling conversation, new ideas, and beautiful Tassie food and hospitality. A perfect way to kick off the NOCTURNA Dark Sky weekend.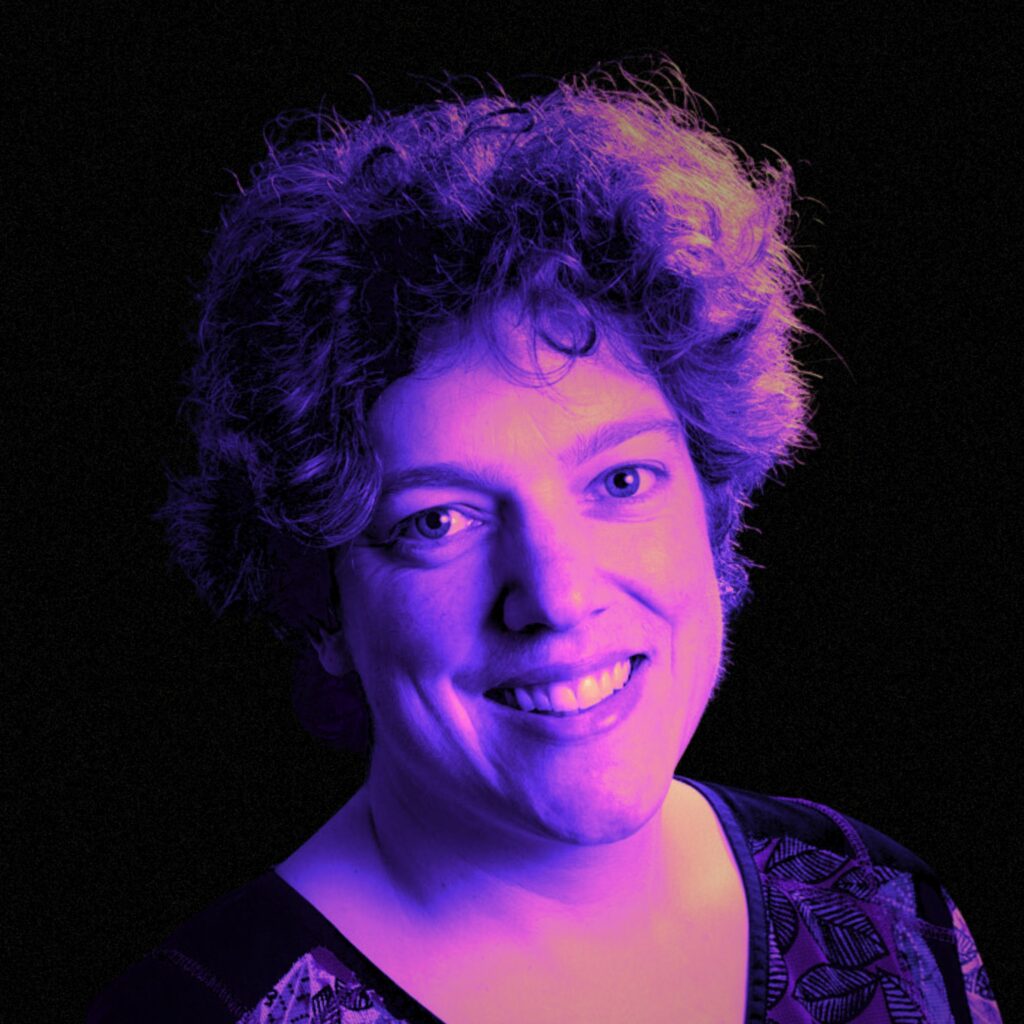 Barbara Holland is a Professor in the discipline of Mathematics within the School of Natural Sciences at the University of Tasmania, Australia. She works within the Theoretical Phylogenetics research group and lectures in Statistics. Barbara completed a PhD in Mathematical Biology at Massey University in New Zealand followed by postdoctoral studies at the Ruhr Universität Bochum (Germany) and in the Allan Wilson Centre for Molecular Ecology and Evolution (New Zealand). Prior to joining the University of Tasmania she worked as a Mathematics lecturer and researcher at Massey University. Since beginning her PhD she has enjoyed the challenge of working with biologists in trying to translate the problems they face into the language of mathematics. Biology is awash with data since the advent of DNA sequencing technology and this has opened up a range of very interesting research questions that require a combination of skills from mathematics, biology and computer science.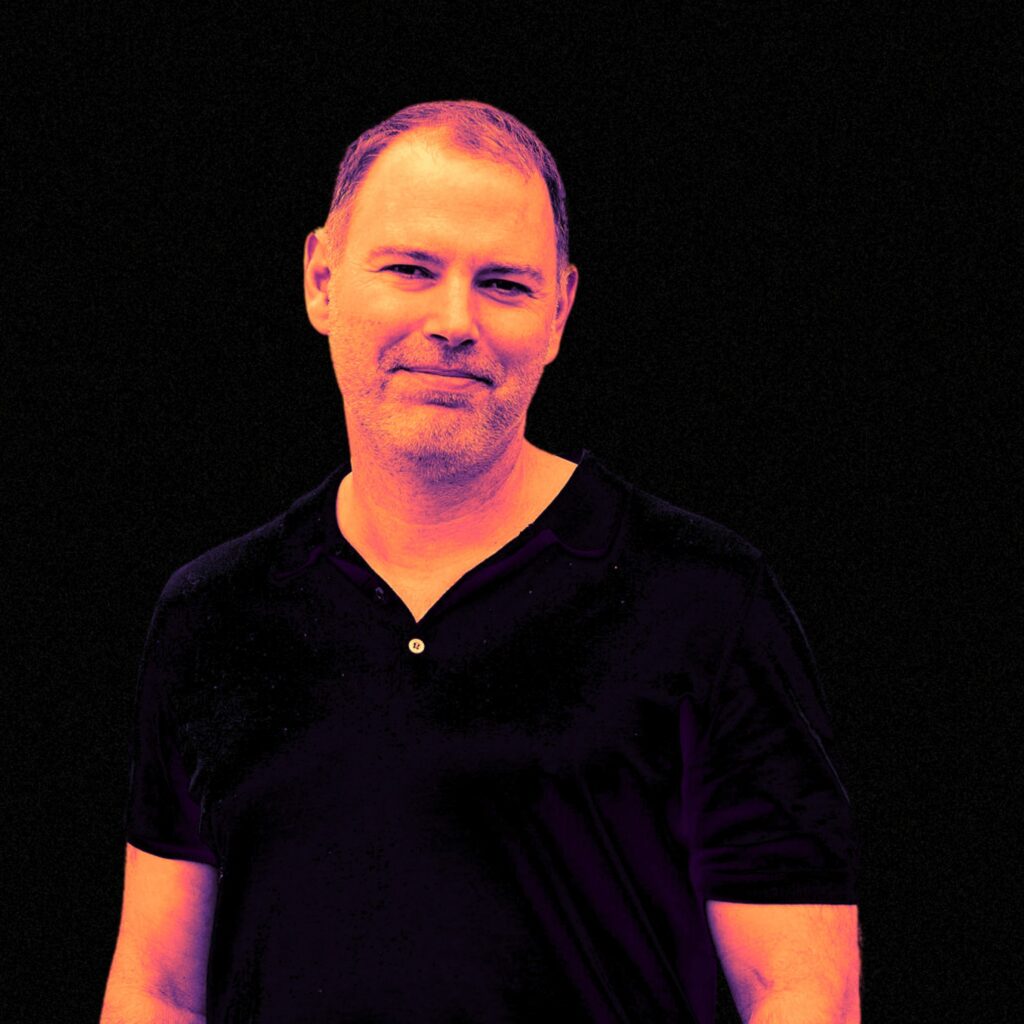 Landon has been educating on the influence lighting has on our experience of the built environment for over 20 years. Most recently, he has become an advocate against light pollution and the associated environmental impacts. He is a chair at the Australasian Dark Sky Alliance, and president of Dark Sky Tasmania.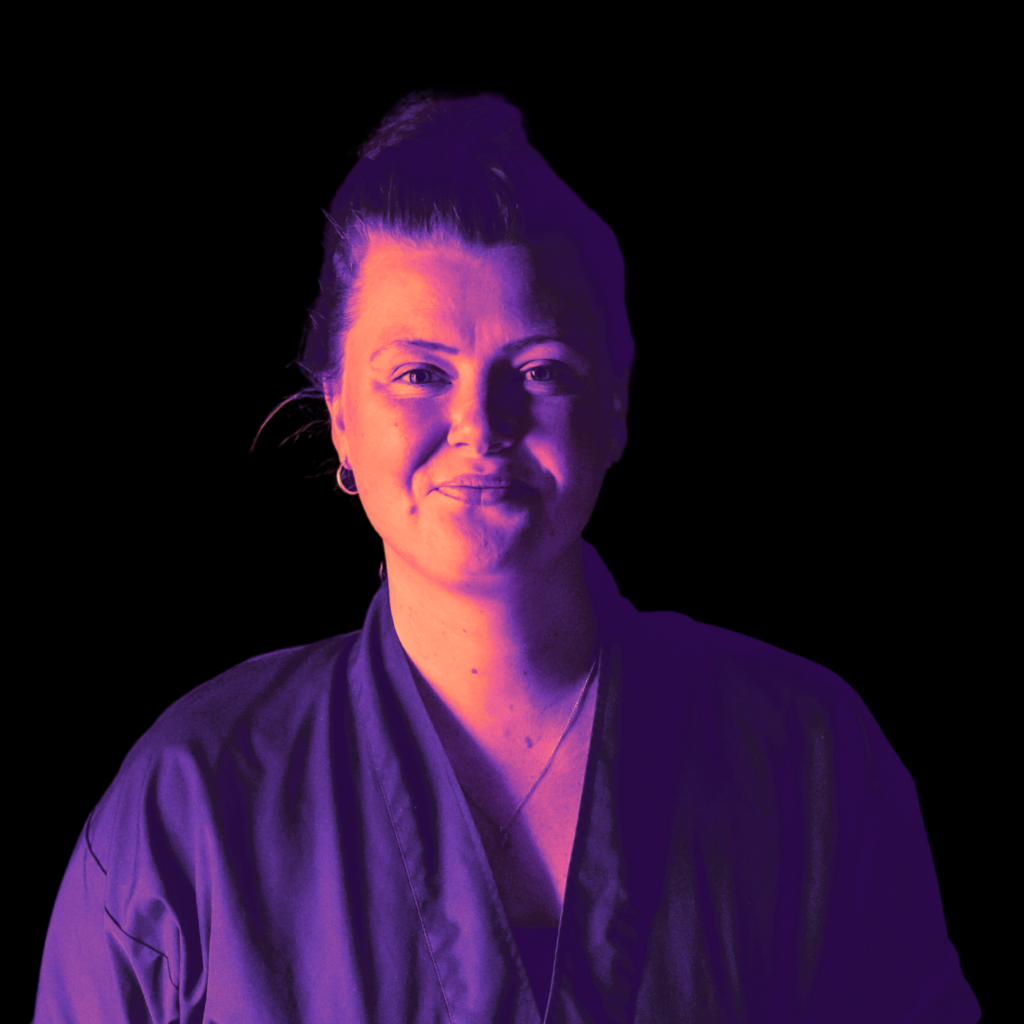 Lilly Trewartha has spent the last 12 years immersed in her career as a chef, driven by a curiosity of the diversity of global food cultures and experiences. She's spent time working in restaurants, private homes and luxury accommodations across Europe and Australia before returning home, where her passion and appreciation for produce, food and cooking began. 
Lilly was lucky enough to grow up in Southern Tasmania, a region now widely celebrated for its incredible produce. This instilled a deep love of food and an appreciation for fresh, locally grown produce from an early age and shaped her values around cooking.  These foundations sing through Lilly's approach to food and cooking today.
Her ethos towards cooking and lifestyle are shaped around appreciating the bounty of nature and respecting where food comes from.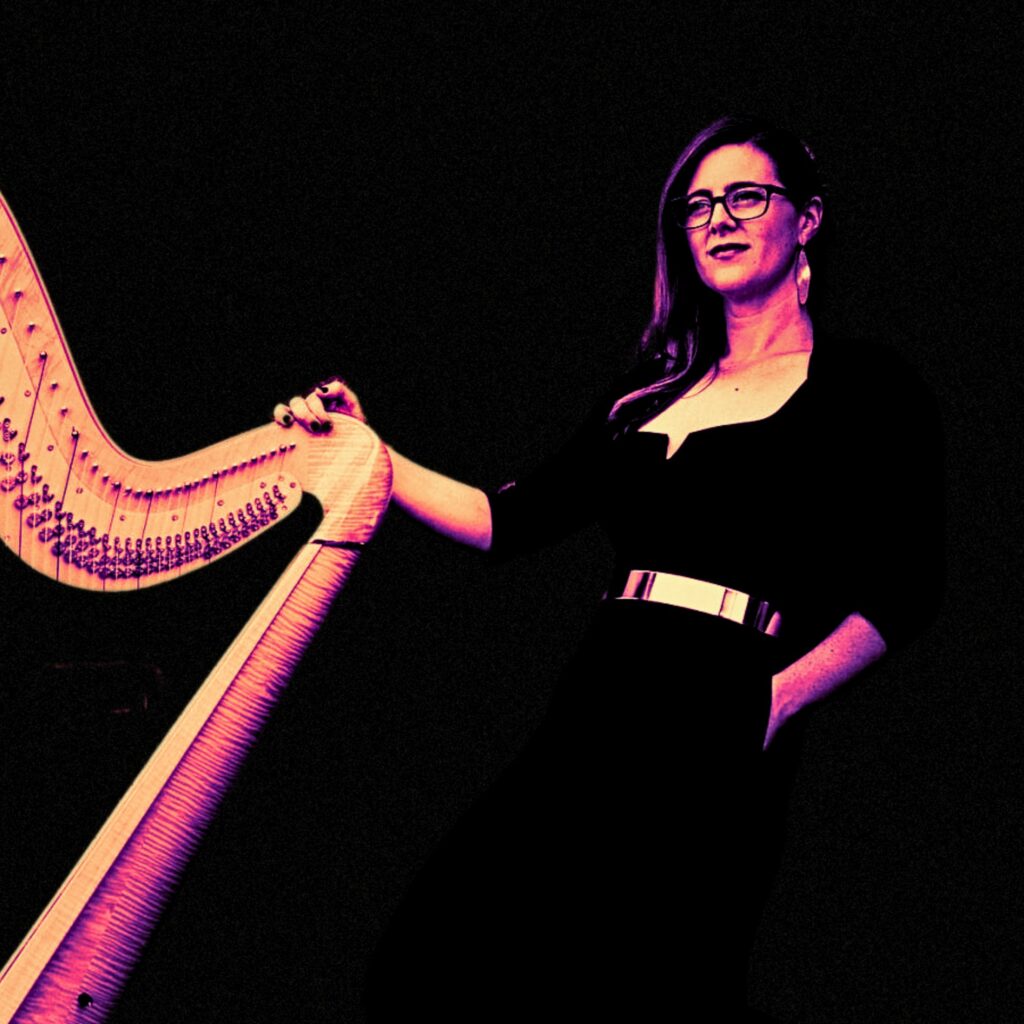 Emily is an innovative contemporary harpist, vocalist, violinist & electronic loop artist based in Launceston, Tasmania.
Emily specialises in creating original compositions, contemporary covers, improvisations and experimentation. She also enjoys playing a wide range of musical genres on the harp, harnessing the versatility of the instrument. Emily relishes any opportunity to depart from the type of music audiences expect to hear from a harp. Emily combines harp, vocals, violin,
percussion and pedal effects into her solo performance creating a complex, multi-layered sound.
Emily is a versatile performer, with experience in numerous solo and collaborative performance contexts within Tasmania and beyond. Emily released her debut solo album of original music 'AWAKEN' in 2021, performed for TEDxHobart in 2022 and has recently completed a solo residency at MONA.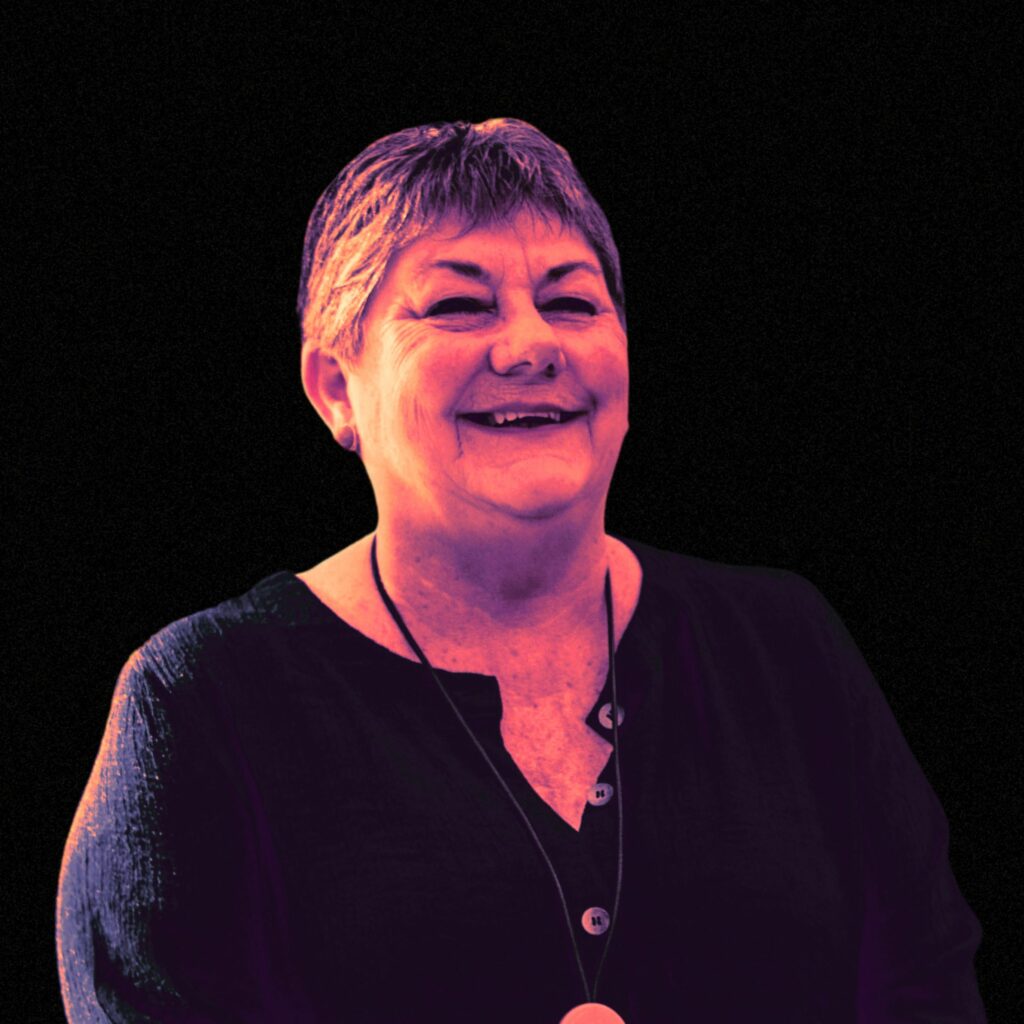 Theresa is a Pakana woman from the north-east coast of Lutruwita (Tasmania) from a large well-known family from Flinders and Cape Barren Islands, and mainland Lutruwita.
Currently working on her PhD as a Senior Indigenous Scholarship holder at the University of Tasmania (UTAS), Theresa has extensive experience across Aboriginal affairs, having worked with the Tasmanian Department of Education (DoE) Aboriginal Education Services (AES), where she co-developed and delivered Aboriginal cultural awareness training and produced curriculum resources for educators to assist in addressing the Australian Curriculum Cross Curriculum Priority Aboriginal and Torres Strait Islander histories and culture.
Passionate about Aboriginal people telling their own stories, in their own way, she has collaborated on arts projects with Mona Foma 2020, and in 2021 with Madeleine Flynn and Tim Humphrey, Relay/milaythina tunapri/Country remembers her names. This resulted in an invitation to be part of the Ghost Tunes Australia Artist Residency at the Freemantle Arts Centre, W.A. in July 2023. Work with The Unconformity(UnTV) has also resulted in Theresa's selection for The Unconformity Aboriginal Artist in Residence Program 2023. 
Theresa is also an Aboriginal Linguistic Consultant for the Tasmanian Aboriginal Centre (TAC) and has been working with the palawa kani Language Program since 1997, where she provides linguistic research and analysis. She also is a writer of songs, poetry and articles/papers/speeches, and provides cultural advice and content for interpretation across a diverse range of projects, including current projects – working with Curio Projects to include Pakana content for the Cascade Female Factory, and Clarence City Council's cultural walk TAKARA LIMUNA on country at Bedlam Walls, Geilston Bay.


A Seat at the Table
Beaker Street Festival's pay-it-forward initiative, A Seat at the Table, helps make our science and art offerings accessible to those who can't afford to purchase a ticket. When you buy a ticket you have the option to donate towards the cost of a stranger's ticket. You won't know who you've helped, but your donation will go directly to allowing someone else to access this great event.
If you'd like to request one or two free tickets, please let us know. If we can offer you a seat, we'll notify you by email.
Spring Bay Mill is a sustainable events venue on the east coast of lutruwita/Tasmania. Garden-to-plate goodness, modern facilities, award-winning accommodation and an intricate landscape yield to a backdrop like no other for events that are both intimate and spectacular.
Accessibility
Everyone enters key spaces via gentle ramps and wide doors. Fully wheelchair accessible accommodation is available in the Ridge Quarters. Note the site is large and some areas require a walk over uneven surfaces. With advance notice, we can offer any of our guests with mobility needs the option to be escorted around the site in our electric shuttle bus 'The Volts Wagon.' Please contact us in advance if you have any accessibility concerns or questions. Please note, as a Dark Sky Event, we will be using minimal lighting at night. We recommend bringing a red torch to assist with moving around the site. For particular accessibility concerns please contact [email protected]
Address
555 Freestone Point Rd, Triabunna TAS 7190
Phone Number
(03) 6130 3007
Website